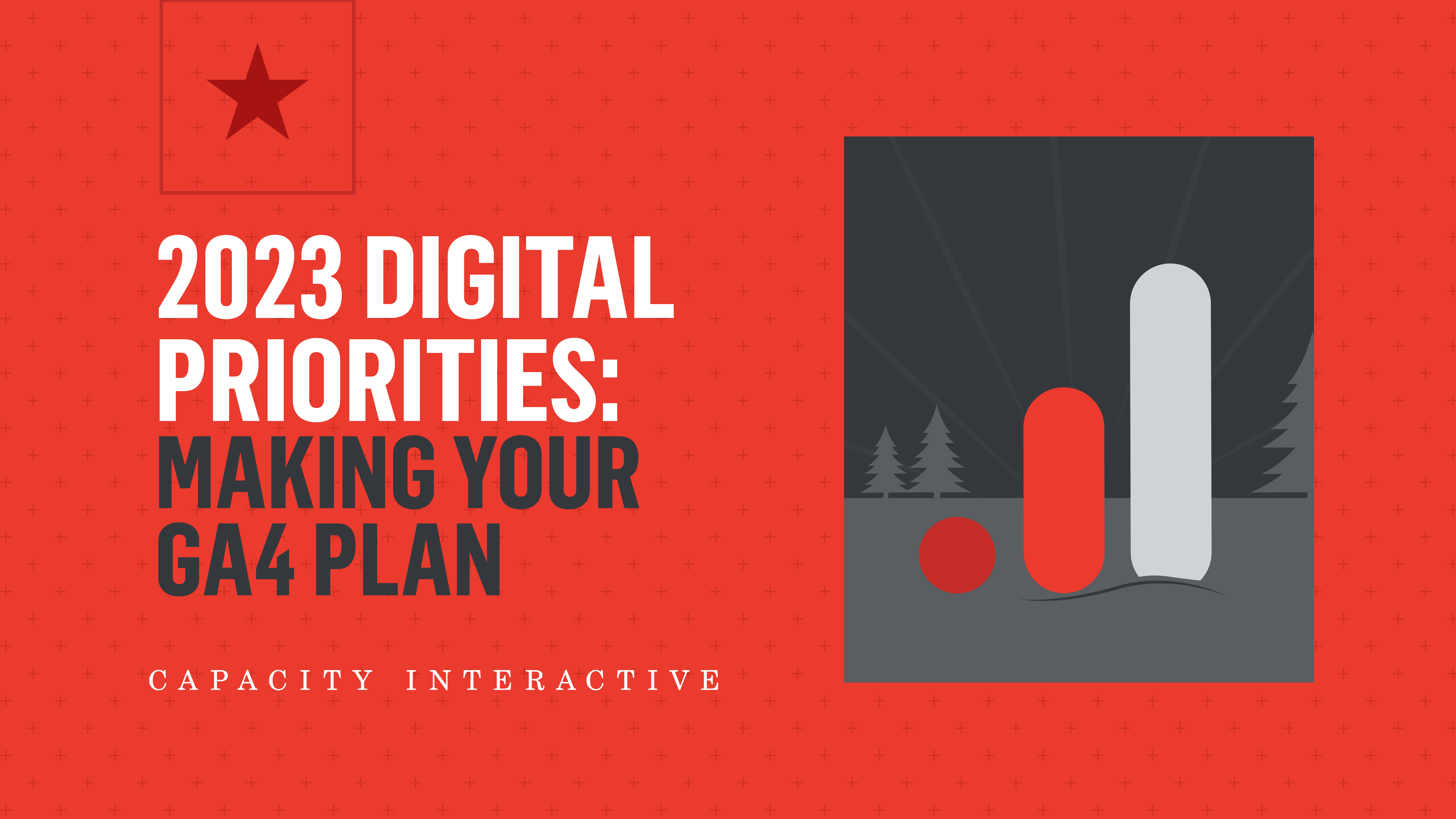 2023 is bringing another major change in the digital marketing landscape—this time, it impacts website analytics.
Google announced that Universal Analytics (UA) would be sunsetting faster than previously forecast, and Google Analytics 4 (GA4) would become the website analytics solution starting June 30, 2023.
This means big changes for your organization. Google Analytics is the go-to web analytics platform for arts organizations (in my 8+ years at Capacity Interactive, I've seen just one organization use a different platform). So chances are, you use it—and to keep using it, you have to migrate to the newest version, which is GA4.