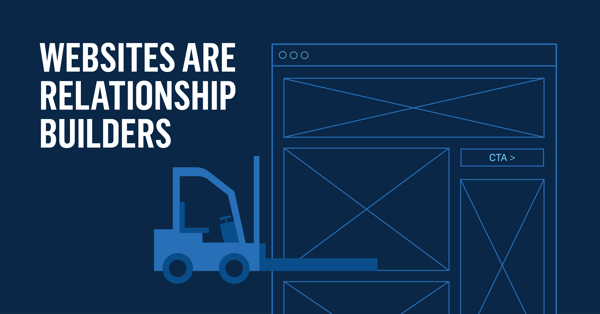 Your website is one of the first impressions your organization makes. It's the place where most tickets are sold, it's a goldmine for user behavior analytics, and it's a place to share information and build your brand's voice. Your website is a fundamental piece of a marketing funnel, whether or not a patron buys online.
The work of my team at Tessitura is based on one simple philosophy: revenue follows engagement. This means that deepening a customer's engagement with your organization leads to more ticket sales, more donations, and more renewed memberships and subscriptions.
What does this mean for your website?
---
Deepen Engagement
It's easy to think that our websites are an open field of information, ready for anyone seeking knowledge to come and frolic.
But what if we approach website design differently? Rather than making it a repository of copy and photos or a cash register, what if we think of them as a place for customers to engage more deeply with our organization, and for us to encourage that engagement?
A customer's flow through a website is a series of choices. As organizations, what are some simple things we can do to encourage choices that deepen our customers' engagement with us?
---
Define Personas
The best place to start is to consider the personas of people visiting the website. For any given arts organization, these personas can include single ticket buyers, visitors, members, volunteers, subscribers, board members, you name it. Each one of these personas has their own needs when they come to our sites. How are we helping people find information, whether the history of the organization or the price of tickets for tomorrow night's performance?
It's important to remember in this process that the ultimate goal of the website is to be not only a place to buy tickets or contribute; it's also a place to engage - to find information, voice interests, discover community, or plan for the future. By beginning with the list of "who," we can more easily structure the "what" of our website, recognizing that it's driven by more than just dollars and cents.
---
Map it Out
Armed with a clear picture of who we want our websites to serve, we then intentionally map out our desired web engagement path for each persona. Are we hoping for a new volunteer, a ticket purchase, a newsletter sign-up, a membership renewal, a donation?
Consider each persona's flow of interactions with your website. Use analytics to track how users are moving through the site and where they're dropping off. Think about ways to ease that flow throughout the process, including shortening the number of clicks it takes to reach information or purchase a ticket.
Make sure you think about how the visual design of the website prompts those interactions. Is it easy and intuitive for a customer to find how to donate on our site? Is the copy we use clear, concise, and easily understood by all audiences? If one of our primary goals for the website is to sell tickets, are those buttons grabbing people's attention?
---
Be Intentional
Decisions about our websites can have big impacts on how customers engage with our organizations. With every decision, be intentional in considering the impact on the customer.
Our websites should exist in service of the customer, not our organizations. Help the customer navigate to the information that's relevant to them, streamlined, and intuitive, and suggest how to engage more deeply throughout the process. If you're hoping to turn single ticket buyers into subscribers, think about what it would take to encourage that behavior, and then find ways in their engagement roadmap to communicate those benefits. With each and every persona, consider what the next level of engagement with the organization would be, and then find ways to boost that step forward.
By considering the customer journey, our websites will encourage deeper engagement with our organization, working in service of revenue to support our ongoing success.
---
Jenifer LaMorte is the Director, Enterprise Consulting at Tessitura Network. Tessitura Network is a proud sponsor of Digital Marketing Boot Camp for the Arts 2019.