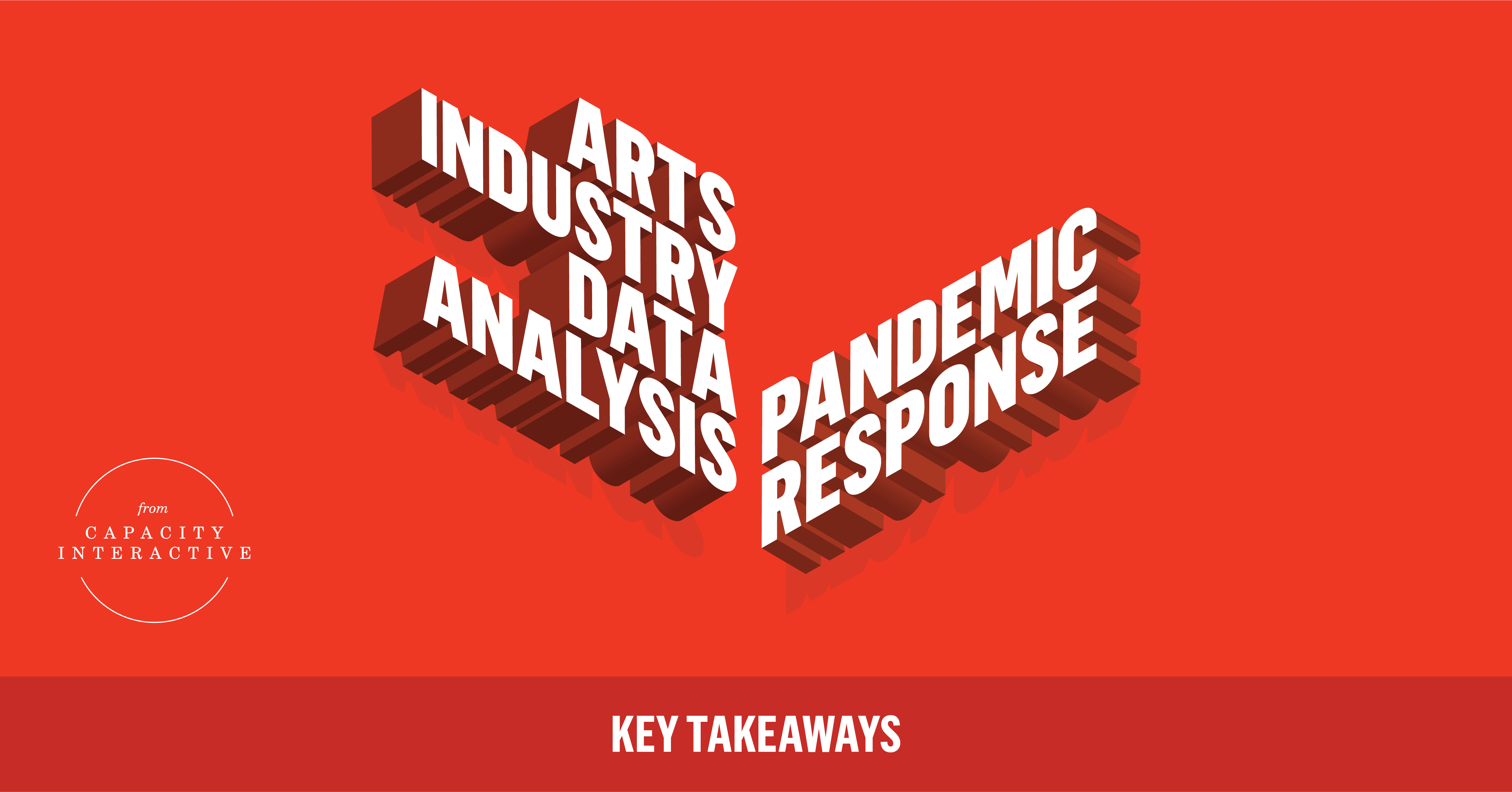 What is the impact of the pandemic on arts marketing? Capacity Interactive conducted a survey of 53 diverse arts and cultural organizations, collecting data from FY2019 and calendar year 2020, with WolfBrown as research consultants advising on the methodology, survey design, data visualization, and analysis.
We've outlined key takeaways to help you understand the data, and posed key questions to help you build stronger foundations for your organization. If you like this blog post, be sure to check out this livestream recording with more insights and in-depth strategic recommendations for the months ahead.
Before you start reading, though, treat yourself to a deep breath: we are a year into this pandemic and it has had a profound impact on all of our lives. All of the data we are about to explore is inextricably tied to the loss and trauma we've endured to varying degrees. Give yourself some grace, snuggle a nearby furry friend if you have one, and get ready to dive into the data.