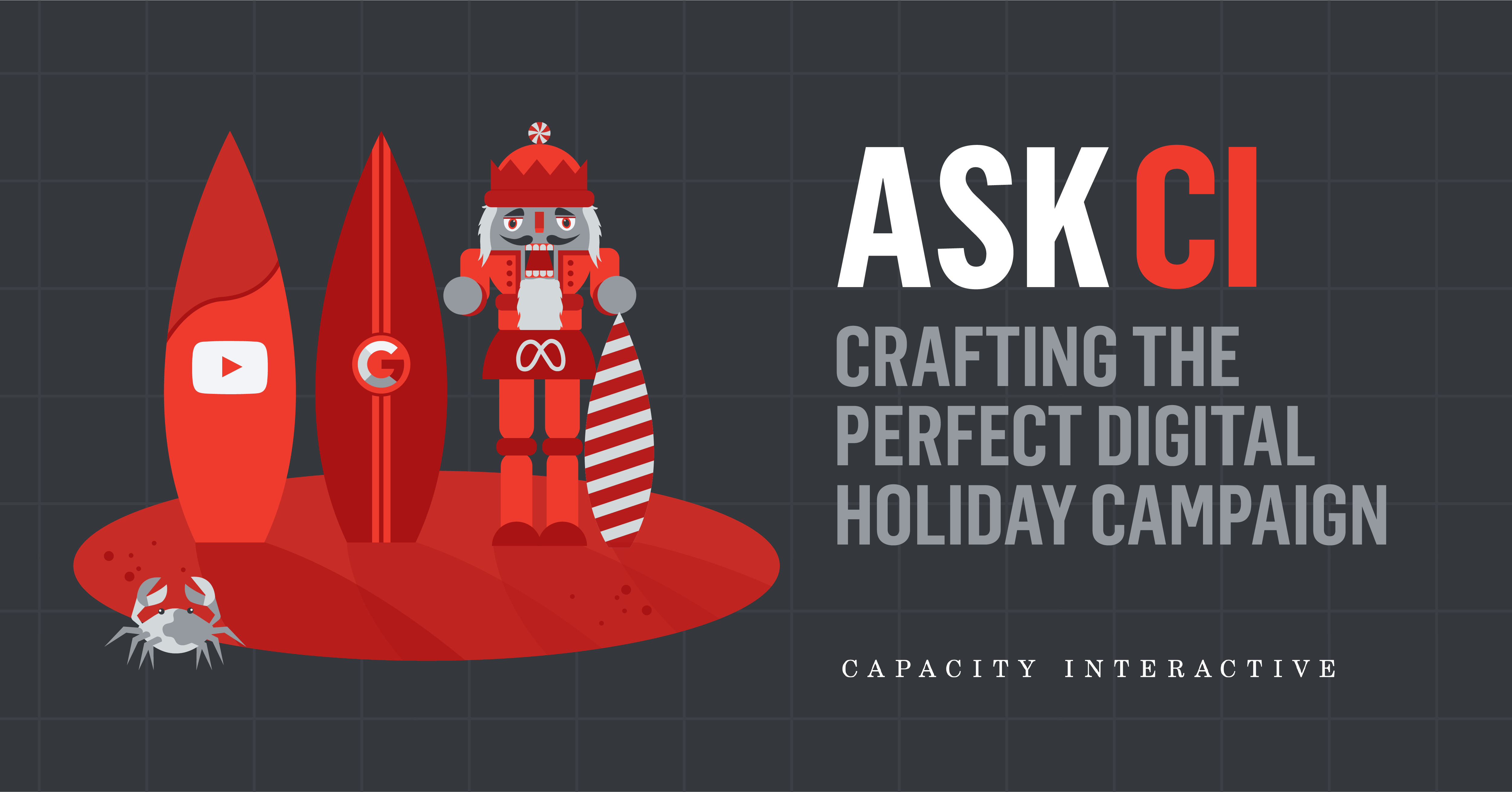 It's summertime, and you know what that means: arts marketers have visions of Sugar Plum Fairies dancing in their heads. That's right: now is the time to plan—and, in many cases, start—your holiday programming campaigns.
Consider us your Ghost of Christmas Future as we dive into some ideas for the upcoming holiday season inspired by last year's campaign learnings.
---
START EARLY FOR GREATER SUCCESS
It's never too soon to deck the metaphorical halls. Whether you kick off your campaign with a "Christmas in July" angle or play up the Halloween-to-holidays transition, there are plenty of ways to tie your messaging to the time of year. Even if you feel a little silly talking about your holiday programming before the winter season is in full swing, the results will justify the early start.
In Action: Organizations see great success running summertime ads. We worked with a ballet company to launch a Google paid search flight for their production of The Nutcracker starting July 1st. The flight ran through the end of December with excellent results.
The Results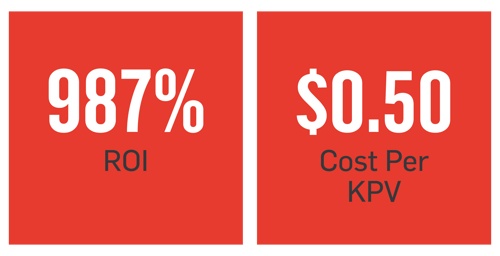 In Action: We worked with a performing arts center to run a Meta campaign starting mid-October for Dr. Seuss' How The Grinch Stole Christmas! The Musical. The third-highest revenue day of the entire flight was at the beginning of the campaign, and sales held steady for the entire flight. The campaign was paused before the scheduled end date because of low remaining inventory.
The Results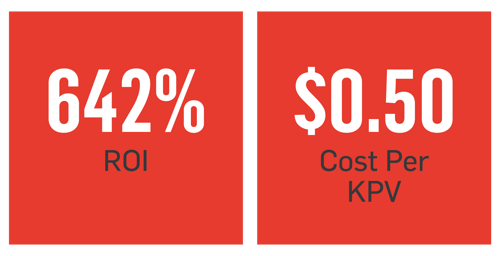 In Action: We launched a theater's campaigns for A Christmas Carol on October 25th and ran them for the remainder of the year. To broaden our reach, we served ads across Meta, Google paid search, Display, and YouTube.
The Results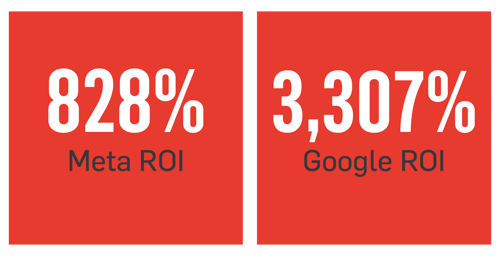 ---
GROUP HOLIDAY OFFERINGS TOGETHER
Do you market multiple holiday programs over the winter? (We're looking at you, orchestras and presenting venues.) In these cases, running a separate campaign for each program might not be efficient. Try a tiered approach for better cost savings, and create content that spotlights your full array of festive offerings so it's easy for audiences to process at a glance.
In Action: A symphony on our client roster had six festive programs spread throughout December. We used a tiered approach and promoted a trailer video to acquisition audiences on Meta and YouTube that featured all six holiday concerts. The trailer drove users to a special landing page with a clean design that listed all holiday programming in one spot, including concert names, dates, brief blurbs, and links to individual landing pages for more information.
This centralized landing page was crucial to the campaign's success, as audiences could quickly discover all of the holiday concerts available and then self-select which they wanted to learn more about by clicking through to the concert details page—after which they would end up in that program's retargeting pool. Once in the retargeting pool, we served them a concert-specific ad.
The Results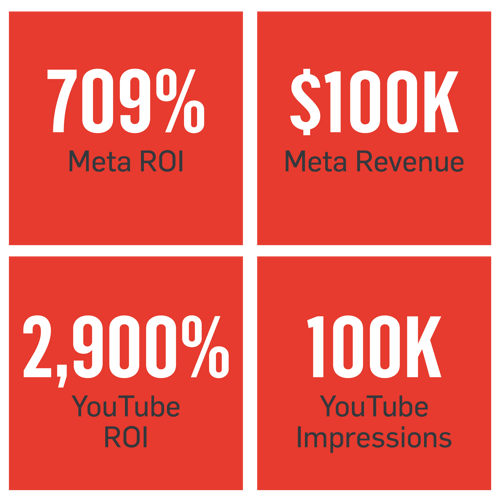 In Action: A symphony with a wide array of programming kicked off its holiday campaign in September with Meta posts that served out to people who had already visited their holiday landing page. Post copy reminded them to purchase tickets. Starting in November, the campaign expanded to include all target audiences, focusing heavily on acquisition.
The Results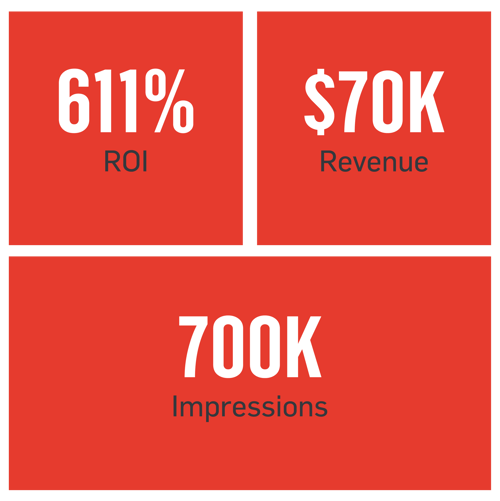 ---
BRANCH OUT WITH DIFFERENT CHANNELS AND FORMATS
There's no better time to experiment with a new channel or ad format than the holiday season. Programs with plenty of title recognition, like The Nutcracker and A Christmas Carol, offer a low-risk opportunity to try something new. These types of shows also have broad appeal, so it's ideal to spread your messaging far and wide.
Google's machine learning makes cross-channel advertising a breeze and facilitates automated ads that give you more bang for your buck. That's a big deal during a time of year when ad costs are notoriously high.
In Action. We worked with a ballet company to take full advantage of the many Google channels available for their most recent Nutcracker campaign. We served ads on paid search, Display, Discovery, YouTube, and Performance Max.
We used Responsive Display Ads (RDAs) rather than static banner images for the Display campaign. The RDAs drove about 23k more page views and about $8k more in revenue than the previous year's holiday campaign, which used static banners only.
The Performance Max campaign was a new addition to the ballet's digital mix. It drove over 8.6 million impressions and 166k page views at an average cost of only $0.08 per view—the lowest of all the ballet's Google campaigns.
The Results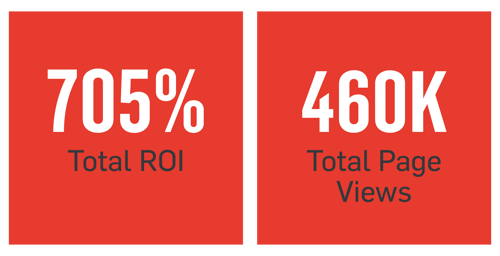 In Action. Still trying to decide whether to commit to responsive ads? You can run two types of ads against each other on the same channel as one theater did for A Christmas Carol. Their Google Display campaign used both RDAs and static banners. The RDAs served out far more, driving 78% of impressions.
The Results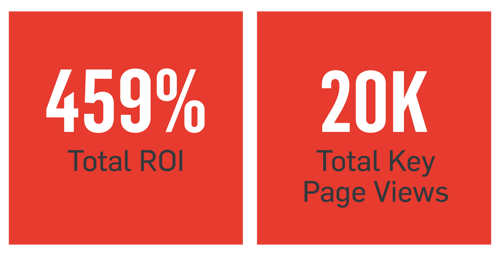 ---
SPREAD CHEER WITH A FOLLOW-UP OFFER
An unexpected "thank you" is a surefire way to grow even the grumpiest Grinch's heart. Post-attendance offers help foster warm feelings toward your organization and re-engage single-ticket buyers. Since it's far more expensive to reacquire lost audiences than to keep them, this type of retainment work is vital.
In Action. We ran a Meta campaign for a theater company after its production of Rudolph the Red-Nosed Reindeer: The Musical ended. Attendees were served an ad thanking them for coming and offering them a discount code to see another show. This low-cost campaign drove a small number of purchases, but more importantly, it re-engaged recent patrons.
The Results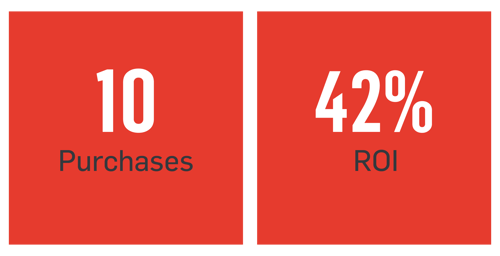 ---
DON'T GET LEFT OUT IN THE COLD
Start planning for the holiday season now. It's never too early to embrace the festive spirit when selling tickets to your beloved production of The Nutcracker or A Christmas Carol. 'Tis the season!
---
READY TO DRIVE REVENUE THIS HOLIDAY SEASON?
Let's talk about the digital strategies that will set your holiday campaigns up for success to deepen engagement and drive revenue.
Social Media Strategy, Google Ads/Search Engine Marketing, Data-Driven Display