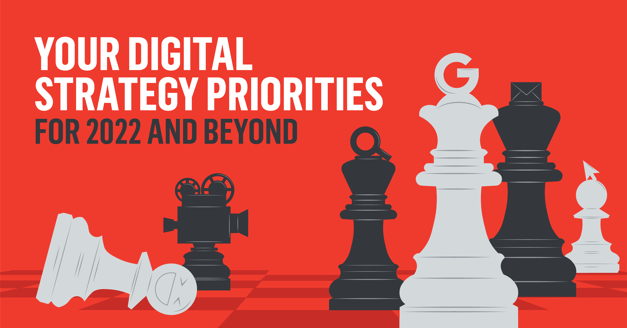 The past two years have brought turmoil to us as individuals, digital marketers, and arts supporters. Our industry has faced an incredible amount of uncertainty and financial strain, while the happenings of the world around us have taken an emotional toll on our hearts. And yet, we've stuck to it. We've persevered. Why? Because we know the power of our industry. We know that the arts have the ability to change the way people see the world and their place in it, and that is undeniably worth it.
The arts help us heal from our history, even beyond the past two years. The arts help us remember the importance of connection and regain inspiration amidst the turmoil. The arts make this world a better place. So, we push—the world needs us to.

As we rebuild and reimagine the possibilities of our extraordinary sector, abundance is ripe to think big and beyond what we've been able to before, to disrupt the status quo, and to see new potential in our digital strategies.
What does digital marketing success look like for the arts in 2022 and beyond? Considering the ever-evolving digital landscape, we're here to share our thoughts. Let's dive into six major areas: digital advertising, content creation, search engine marketing, email, website analytics, and search engine optimization.
---
Digital Advertising
As we continue to build a new future for the arts, it's crucial to think about how the digital landscape has evolved over the past several months and make necessary iterative shifts to our digital campaign strategy.

Create Branded, Experience-Centric Content
Instead of chasing new audiences with program-specific content, expand your toolkit and incorporate branded experience-centric content that will carry you over the span of many months. The key is to hone in on the experience your audience can have at your organization and the value that offers them in their lives.
In Action: This evergreen YouTube ad from Chicago Symphony Orchestra (CSO) captures how the experience of attending the symphony can be a respite from screen burnout, a theme many of us have grown used to dealing with after the past couple of years.
The Results: The broader message resonated with viewers: it boasted a 15% higher ROI and 50% higher Key Page View (KPV) rate than any others during the season to date, all of which were also successful in their own right.
Program-specific content can still be successful, especially when framed around the broader experience.
In Action: This video from CSO advertises a specific concert but leads with the experience of the orchestra and conductor before the specificity of the piece. By centering the orchestra's brand, it drove above-average purchases compared to other, more program-centric content.
Incorporate Regular Lead Generation Campaigns
We'll start to sound like a broken record throughout this post about the importance of quality first-party data—and with good reason. With privacy updates shifting the digital landscape rapidly and unpredictably, the only data within your control is the data you own. Lead generation campaigns are a powerful strategy to grow the data you own. Through recent experience with our clients, we're learning that lead generation campaigns that run consistently alongside other campaigns often do better than one-off campaigns. They also tend to cost much less.
In Action: For 16 months (July 2020 through October 2021), we ran Facebook lead generation campaigns for Toronto Symphony Orchestra (TSO). These campaigns targeted mid-funnel and upper-funnel audiences, and calls to action varied between branded content inviting users to sign up for TSO from Home content and program-specific content offering more information about upcoming livestreams upon sign-up.
The Results: The campaigns drove over 7,400 new leads at an average cost of less than $2.50 per lead. We're used to seeing costs between $4 and $7 per lead for one-off campaigns.
In addition to the results from this campaign specifically, we're seeing that ongoing lead generation campaigns improved concert-specific campaigns and vice versa: in the months where lead generation ran alongside concert campaigns, purchase conversion rates and lead conversion rates were higher than in the months where only one or the other ran.
Take Advantage of Google Ads Advances
Two new tools from Google to consider incorporating into your strategy are Responsive Display Ads (RDAs) and Discovery Ads. Both of these ad types lend themselves to more robust storytelling than static banners do with various headlines, descriptions, videos, and images to include pertinent information.
Responsive Display Ads
RDAs allow you to upload your assets so Google can automatically generate ad combinations for websites and apps. They use Google's robust algorithm to optimize the best combination of your images, headlines, logos, videos, and descriptions to drive conversions. While using RDAs does limit control over how your ad appears, they save you time and have the broadest reach of all display ads with the opportunity to adjust for every possible placement.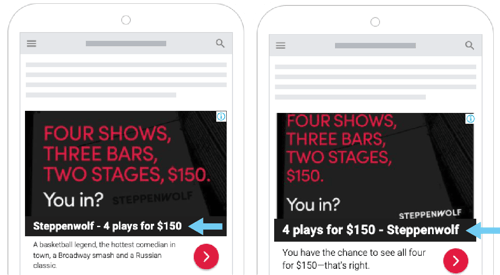 Discovery Ads
Like RDAs, Discovery campaigns allow you to enter the building blocks of your ads to populate dynamically using machine learning. These ads appear natively across Google's properties, like YouTube and Gmail. With their broad reach, Discovery ads are more efficient than Display ads in driving key page view (KPV) conversions but are less efficient in driving purchase conversions. Our advice? Use them in tandem.
In Action: For BalletMet's first in-person production of the Nutcracker since the pandemic, we ran campaigns across the Google Ads platform, including paid search, Display, and Discovery ads for both top-of-funnel and bottom-of-funnel audiences.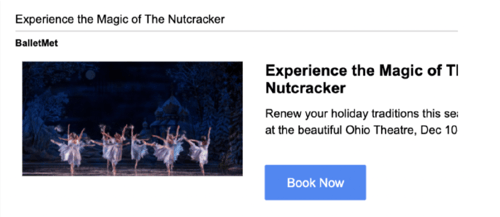 The Results: BalletMet's recent Discovery campaign had an average KPV cost per acquisition (CPA) of $0.20 compared to Display's $0.32. However, the corresponding display campaign drove purchases more effectively, with a purchase CPA of $34 compared to Discovery's $38, suggesting that Discovery performs most strongly when targeting acquisition audiences.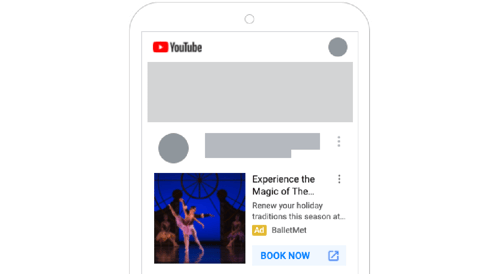 ---
Content Creation
The pandemic has changed the world, our perspectives, and consumer behavior. And, our content needs to reflect that. If your plan is to create content like it's 2019, your organization will be left in the dust.

Center Your Audience or Get Left in the Dust
First, it's imperative to truly understand your audience. We're not talking just about demographic information but instead digging deeper into elements like their interests and values. Audiences have grown to expect personalized experiences and brands that align with their values. In fact, according to DesignRush, 64% of consumers say that shared values create a trusted relationship with a brand.
Understanding your audience isn't a box that can be checked off the list. It's an ongoing conversation. In the coming months, consider how you can implement social listening to your content creation process. Social listening is the process of monitoring your organization's social media channels for feedback and direct mentions. The more you know about what your audience has to say in real-time, the better content you can create for them.
Pro Tip: Social listening is a two-way street! Don't leave your audience hanging—respond to the good, the bad, and the ugly, and be sure to consider their feedback as you create upcoming content.
Another tool at your disposal? User-generated content (UGC). UGC is a valuable tool that can flow seamlessly into any content mix, whether it's giving audiences an opportunity to share their in-person experiences easily on social media, highlighting artists' content, or partnering with evangelists of your organization.
Be Intentional and Nimble
Now more than ever, creating content for your organization must be intentional. Consider how your audiences will benefit from and find value in every piece of content you're putting out into the world. Evaluate how content resonates on each platform—we can no longer get away with cross-posting the same creative and hoping for the same results. This doesn't mean you have to create something from scratch for each platform individually—an excellent way to get started is to simply tweak the existing copy and/or visuals slightly to fit the unique needs of each platform.
It's also crucial to be nimble with content creation; the world around us is in a constant state of flux. Don't post what's on your social content calendar and call it a day without considering how its relevance may have changed since the time of your plan. The last thing any brand wants is to come across as tone-deaf or unaware of the world around them.
Being nimble also means getting rid of antiquated content approval processes. If you have a 7-layer approval process, you're constantly starting 7 steps behind. You're also watering down your content and likely not sticking to a cohesive brand voice and tone.
Pro Tip: If you're a marketing leader, consider how you can be a part of the creative process instead of just approving posts. A collaborative creative team will create content that resonates with the audiences instead of prioritizing the desires of internal stakeholders.
---
Search Engine Marketing (SEM)
Google is continuing to shift its priorities toward machine learning, so it's time to hop on the automation bandwagon. Additionally, in the current climate of our world and industry, it's essential to create up-to-date safety and venue information accessible through search with the ongoing pandemic.
Use Sitelink Extensions for COVID Policies
What's top of mind these days when people plan an outing? Odds are, before buying a ticket, they'll want to know how the venue will keep them safe, whether vaccination is required to attend, and what will happen if you need to cancel your plans. Adding a sitelink extension to your Search ads is a great way to direct visitors to different pieces of information about your organization beyond your homepage.
In Action: Check out this example from The Barnes Foundation with a "Plan Your Visit" sitelink extension.
In Action: Check out this example from The Barnes Foundation with a "Plan Your Visit" sitelink extension.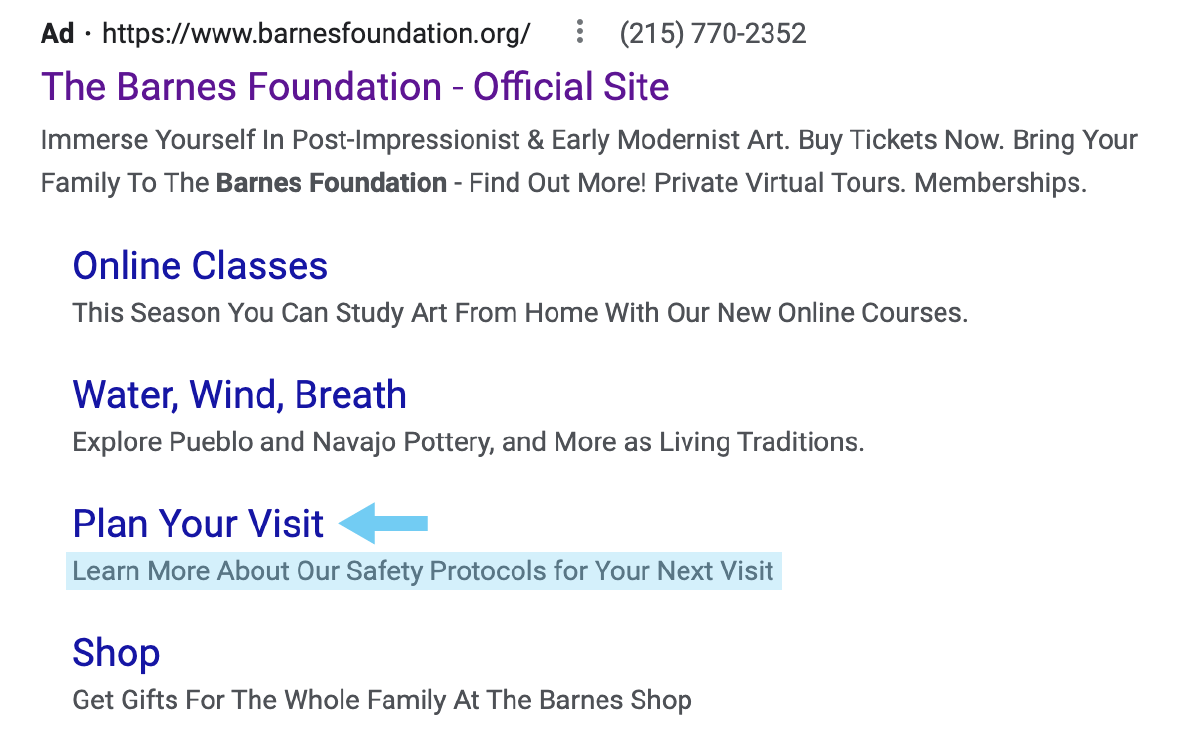 Experiment with Responsive Search Ads (RSAs)
If you haven't already, it's high time to start incorporating RSAs into your Google grant campaign strategy. And this isn't just a matter of your preference anymore: Expanded Text Ads (ETAs) are being sunset in June 2022, and RSAs are the Search ad format of the future. RSAs dynamically display different combinations of ad headlines and descriptions based on the searcher's query, and over time, they optimize towards the best-performing combinations (much like Responsive Display Ads and Discovery campaigns). Ads in this format have shown excellent results.
Want more info? Check out our guide to this ad type.
Use Image Extensions
A picture's worth a thousand clicks, and Image Extensions are here to prove it. Your ads can stand out even more than before by incorporating images into the text-heavy Search Engine Results Page (SERP).
Pro Tip: you can upload an image to Google, choose from image options that Google has pulled from your website, or even use Google's library of stock images to start testing out image extensions right away.
Want more info? Check out our more in-depth overview of Image Extensions.
---
Email
Email marketing strategy in a Mail Privacy Protection world? Yes, it's still possible, but you need to shift how you measure success (we're looking at you, open rates).
Stay Aware of Changes to Open Rates
You might be seeing higher open rates in recent months. Automatic time for celebration, right? Not so fast! Unfortunately, at least some of that increase is due to iOS15. Like iOS14 did for social media, iOS15 limits the data we can work with when evaluating our campaigns and content. Emails that pass through the Apple Mail app will appear as if they've been opened even if they haven't been with the latest update. Knowledge is power: take a look into how many of your email subscribers use Apple Mail, and keep an eye out for updates from your Email Service Provider as they work on ways to get back to more accurate open rates.
Embrace Clicks and On-Site Performance Metrics
While opens may have lost their luster, there is still plenty of data to dig into. Clicks and clickthrough rates are not impacted by iOS15 and can tell us what gets email users to take the next step to our website. Now is a great time to make sure your Email Service Provider and Google Analytics are talking to one another. Consider using UTMs to get more granular click data in GA. You can also look at site traffic and bounce rates after sending big emails, conversion rates, and sessions to see if you are sending users to the places you intend to.
Reevaluate Email Automation Triggered by Opens
This change to opens is a bummer, and it's a metric a lot of us relied on not just as a measurement for success but as a behavioral trigger. A popular strategy in the past has been to resend an email to non-openers with a new subject line, but with the recent updates, you will likely be missing a lot of non-openers. For important messages, it's more effective to send the email again to the whole list with a new subject line, assuming that even previous openers can use a reminder of your most important messages.
Re-engagement campaigns are typically sent to users who have not opened an email from your organization in a year or more, but now even that data is muddled. Consider adding a double opt-in to your sign-up process to ensure that people joining your list are strong and intentional leads for future list cleanliness.
Play the Long Game and Offer Value to Your Audience
Even if you cannot measure opens as we used to or use re-engagement campaigns to keep our lists clean, the value of delivering anticipated, personal, and relevant content to your audiences remains constant. Keep your content user-focused and talk about them, not only about you. Consider offering exclusive video content, discounts on tickets, and fun, inviting language in your sales messaging as the organizations did in the examples below.
In Action
Alvin Ailey - Subject Line: A Valentine's Gift For You: Two Stunning Duets
The Soraya - Subject Line: Choose ANY 5 Concerts and Save 20%
NYCB - Subject Line: Sweeten Your Holidays with Tickets to the Nutcracker
---
Website Analytics
By this point, you know digital marketing has shifted sharply in the direction of data privacy. The good news is that our data collection strategy already somewhat supports this—we've always collected data on our website—but we now need to update the technical components around that data collection. We need to be holistic and strategic in how we collect that data.
Google Analytics 4
Marketing platforms have responded to the changing landscape with new and more advanced solutions. A prime example is Google Analytics 4 (GA4), which incorporates machine learning as a work-around for missing cookies. GA4 is more powerful but difficult to set up and even more difficult to use. Plan on implementing it this year and giving yourself the time to learn how to use it.
Google Tag Manager
In addition to GA4, a new version of Google Tag Manager allows us to set tags using a server-side approach. To distill the benefits, server-side GTM and its integrations with Google Analytics, Facebook's Conversion API, Google Ads' Conversion tracking, and other platforms open the door to more robust and accurate data tracking on your website in this new age of data privacy.
Pro Tip: Server Side GTM and GA4 setup will require outside help — both are extremely technical. Get in touch if you'd like help from our analytics team!
Collecting and Using Website Data
Beyond the technical components, it's critical to take a step back and reevaluate how you collect and use data around your website, how you safeguard and respect user privacy, and how you prioritize the website as part of your digital marketing channels. Many pieces feed into this (we plan on covering this topic in more detail in an upcoming blog post). For now, the key takeaway is the importance of intentionality around 1st party data collection—set a vision for how you capture and use data, and perhaps more importantly, build a strategy that enables you to realize that vision.
---
Search Engine Optimization (SEO)
Create Search Avatars
We aren't (unfortunately) talking the billion-dollar 3D James Cameron flick when we mention avatars in SEO. Instead, we are talking about representations of the people that are your prime patrons, customers, and website users. By thinking about what your search avatars are typing into Google, you can create content to answer their searches and increase relevant traffic to your site.
Let's say, for example, you work for a dance company and have different personas for these two types of patrons:
1). People who have never been to a ballet performance before but have heard that going to see The Nutcracker is a fun family outing during the holidays.
2). Dance nerds who know the intricacies of Balanchine choreography and are up-to-date with everything in the dance world.
These people aren't searching for the same things. The first Avatar might be searching for "first time at the ballet," "plot of nutcracker", "bringing kids to ballet shows." The second is more likely to search for "list of balanchine ballets," "alexander technique," and "ballet news."
The articles you can create for each of those searches are specific for your search avatars, so get together with your marketing team and get into character.
Questions to Ask: Who are your search avatars? What is important to them, and how does that relate to your organization? What do they ask about dance, and what are their questions about seeing a show, taking a class, or your genre in general? More importantly—what are they likely to search for?
---
This is what perseverance can look like in 2022. This is what it can feel like to see new potential and regain inspiration amidst the turmoil. Cheers to you and your team as we all work to find our digital marketing success in 2022 and beyond.
Social Media Strategy, Google Ads/Search Engine Marketing, Email Strategy, Data-Driven Display, Leadership, Website Analytics, Search Engine Optimization