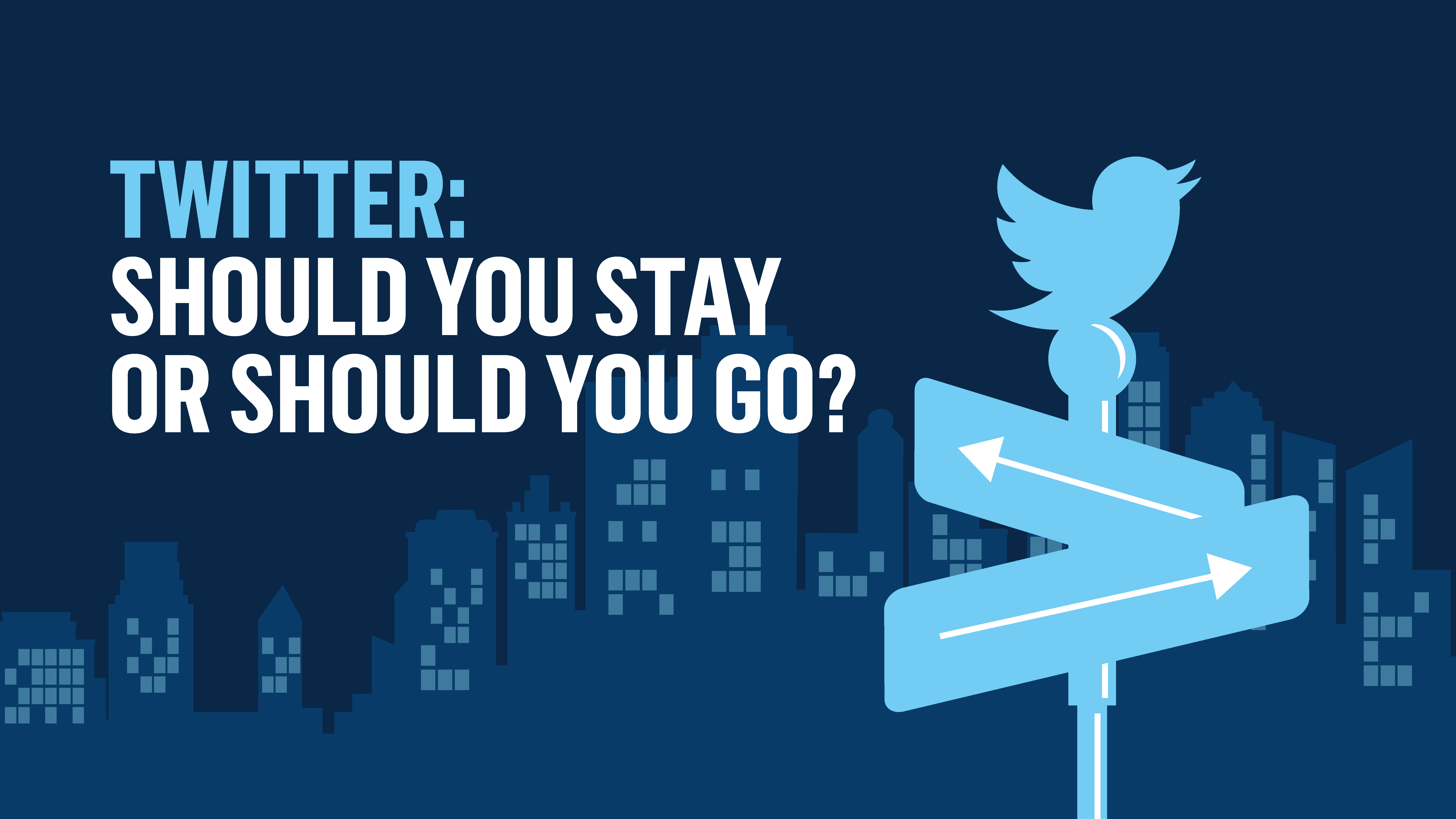 Twitter: a platform that launched in 2006 with a bright future. Now, it's become the center of controversy and rapid decline as a result of Elon Musk's takeover.
As an arts marketer, your organization is likely on Twitter. Perhaps you're on the platform personally. And if you're anything like us, the latest news has left you wondering, what's next? We've outlined some advice to help you make the ultimate decision if Twitter is right for you and your organization.
---
arts buyers, by and large, don't turn to Twitter.
Throughout CI's history, we've never encouraged arts marketers to spend time and resources on Twitter—this is true for many reasons.
Storytelling Capabilities
When Twitter first launched, the platform did not lend itself well to storytelling because of its character limits. Although those limits have expanded, Meta and TikTok quickly took the cake as they created multimedia, experiential platforms that allowed users to tell their stories in new ways.
Now or Never
Twitter allows users to discover stories that follow the day's biggest news and events—it's a platform that's well-suited for many people, including journalists, activists, and more. But if you don't have the time and resources to keep up with the minute-by-minute churn, you won't get much out of it.
And frankly, arts organizations don't need to keep up with the churn. According to the 2021 Performing Arts Ticket Buyer Media Usage Study, Twitter is not a strong source of information for arts ticket buyers.
Follow your Audience
Let's review the platforms on which art buyers spend their time based on the 2021 Performing Arts Ticket Buyer Media Usage Study.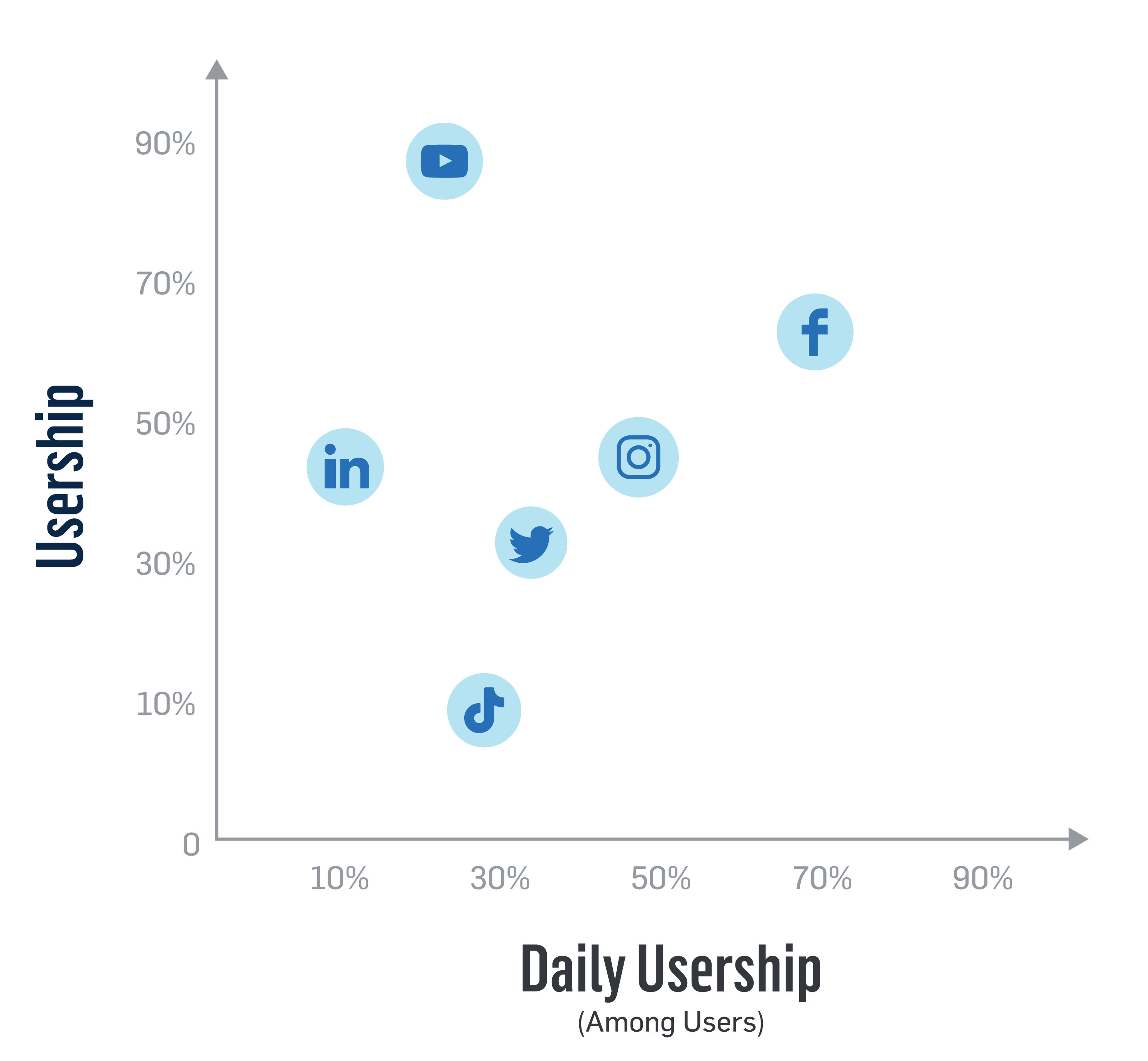 The most prevalent social media platform by far is YouTube, with 90% of ticket buyers using the platform. Facebook is a distant second, with 66% of ticket buyers spending time there. But they each have different patterns of use: despite YouTube's reach, only 28% of those users can be counted on to visit the platform every day, while an impressive 65% of Facebook users check their newsfeed daily. Instagram is another platform with a high daily visitorship of 51% of the 43% of ticket buyers who use it.
Based on these figures alone, we can see the apparent ubiquity of Facebook, YouTube, and Instagram. And with the rise in usership and popularity of TikTok, it's time to start thinking about incorporating vertical video into your content strategy.
---
Make a decision based on organizational values
It's clear from the data that arts buyers aren't turning to Twitter. And now, arts marketers have a new input to consider: Elon Musk's purchase of Twitter and the fallout from his takeover.
Since taking over Twitter, several decisions have negatively impacted the company, from regulation changes to massive layoffs. We've outlined a few of these factors and encourage you to ask yourself if these types of decisions align with your organizational values.
Gutted content moderation: Musk fired a majority of outsourced content moderation workers who manage the platform for misinformation, abuse, and hate speech. Without the proper protocols and staff in place, the platform will be even riper for toxicity and false information.
It's clear that content moderation isn't a priority for Musk—and companies like Apple are taking notice. Apple is now considering removing Twitter from its app store. Additionally, the European Union has warned Twitter to beef up measures to protect users from hate speech, misinformation, and other harmful content to avoid fines or even ban the platform.
Question to ask yourself: Does my organization condone misinformation, abuse, and hate speech online?
Removal of COVID-19 misinformation policy: As of November 23, 2022, Twitter is no longer enforcing its longstanding COVID-19 misinformation policy. Between January 2020 and September 2022, Twitter suspended more than 11,000 accounts and removed almost 100,000 pieces of content that violated the rules. Now, anyone can Tweet misinformation about COVID-19 without repercussions.
Question to ask yourself: Does my organization value the safety and well-being of its team, audience, and community?
Reinstated banned accounts: Nearly all accounts suspended due to Twitter's original abuse and hate speech rules have been reinstated. Historically, Twitter has banned accounts that glorify hate and harassment and have the potential to incite violence or spread misinformation.
Question to ask yourself: Does my organization want to associate with a platform that doesn't have any repercussions for users that glorify hate and harassment?
New verification policy: It's no longer a lengthy process to become verified on Twitter. You have to pay for a Twitter Blue subscription, which is opened up to anyone who wants to pay for them and takes them away for those that don't. As we've all seen, this clearly hasn't gone well.
Question to ask yourself: Does my organization want to buy into a verification system based solely on revenue instead of keeping accounts and users safe?
---
What should you do next?
There's a lot to consider, but if you've answered the values questions and decided that your values don't align, here's what we recommend:
Pause: The most immediate step you can take is to pause Twitter content creation and moderation.
Create a plan: Next, consider if you'd like to keep your account or deactivate it. The decision is yours to make based on your organizational values. At CI, we're opting to keep our account but add a very intentional note in our bio about why we're leaving and where people can find us.
Download a copy of account data: If you're interested in keeping your historical data, follow these steps.
Let your followers know: Next, pick a date to inform your followers about where they can go to follow you for the most up-to-date information.
Use your new time wisely: Use any of your new-found time to increase your creation game on newer platforms with large user bases, like TikTok.
---
Will you be staying on Twitter or leaving the platform? Let us know in the comments below.