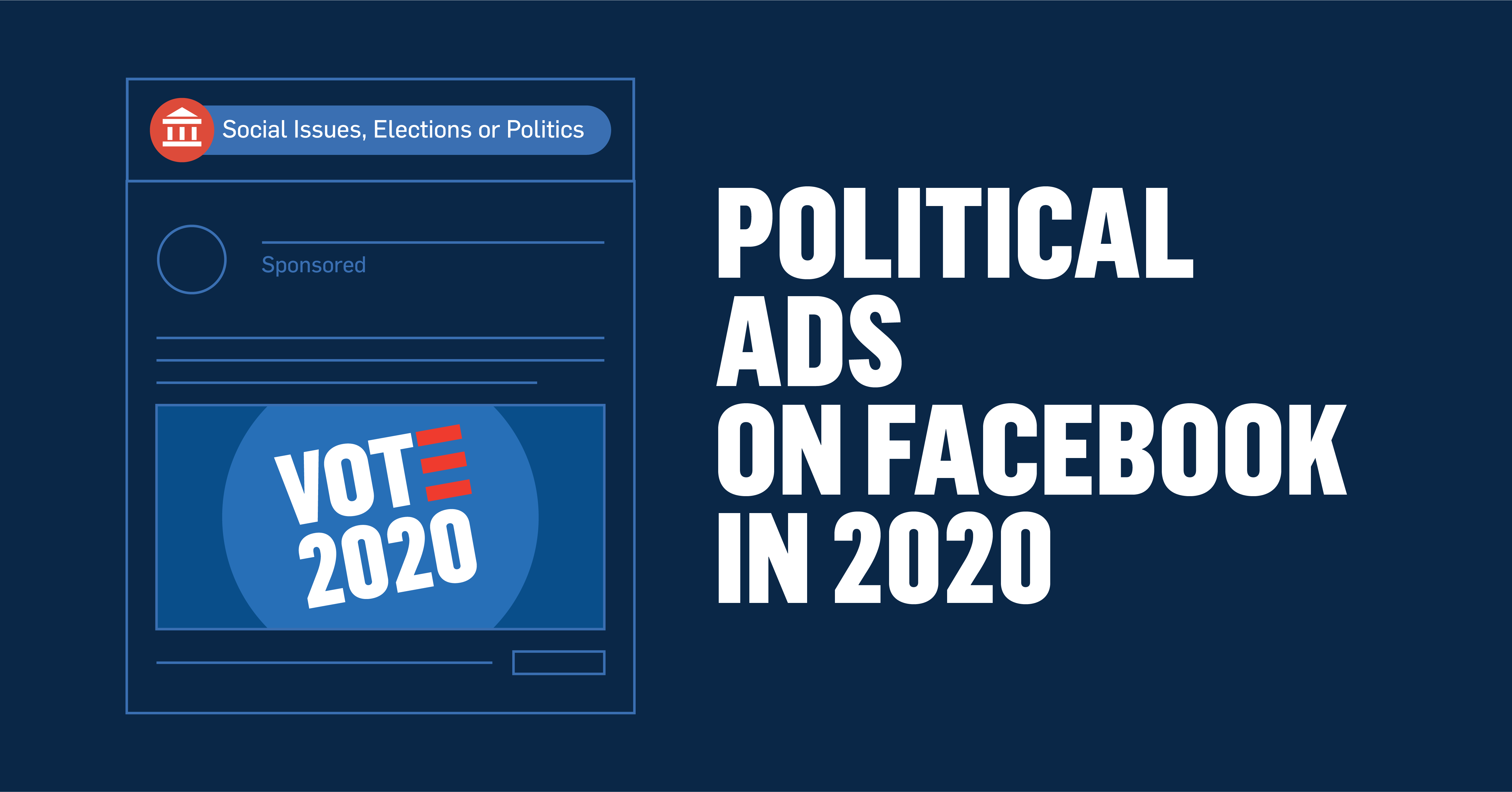 While it may feel like we have been in election season for years (because what is time?), we really are in the final weeks before the election. Following the actions of foreign and bad actors in the last presidential election, Facebook is implementing some new rules aimed at preventing the spread of misinformation about candidates and voter suppression in this election. Facebook announced a ban on new ads during the week leading up to the election October 27 - November 3.
On October 7, Facebook announced an open-ended ban on political ads from November 3 on, likely at least until there is an official election winner announced. Responses to this action have been mixed from both sides of the aisle as both too strict and not strict enough. But what does it mean for you?
I'll put the TLDR version up top. If you are running ads that do not relate to politics or "issues of national importance," this ad restriction period should not have an impact on you. However, in the past, we have seen that when Facebook amps up its filters in high-pressure times, innocuous ads about arts education and fundraising can get caught and deemed "political."
Let's talk about some things to keep in mind as this period approaches as well as the nuts and bolts of the U.S. Ad Restriction Period.
---
To Run or Not To Run
We already know that election years can have an impact on our audiences' mindshare as ever-dwindling attention is focused on the political. One option is to remove your organization from the equation entirely, like how UMS altered their programming schedule after seeing election year seasons not meet goals like non-election years did. Save your money and avoid potentially higher CPMs at a time when your audience may be too overwhelmed to hear your message anyway.
If you have museum exhibitions or virtual programming you would like to advertise, by all means! For every political consumer, there is someone who wants to focus on other things. Especially this year, there are likely to be many people looking for an escape that your arts organization can provide. Just be aware that it may be more expensive to reach your audience—especially if you are in a swing state - and to adjust your strategy and expectations accordingly.
---
Not Trying To Be Political
If your organization wants to run ads during this time and you have not run into your ads being flagged as political or relating to "issues of national importance" in the past, Facebook does not expect that you will be affected during this period. While appeals are not allowed to political ads during this time, you can appeal your ad being flagged as political should that happen. This review may take up to 72 hours. As a fail-safe, have an ad up and running before October 27 that can continue to run through November 3 should you not be able to change out creative.
---
So You Want to Run a Political Ad
Is your organization a polling place or ballot collection location? Are you streaming a performance of Bloody Bloody Andrew Jackson? If your organization is advertising politically-related programming or Get Out The Vote messaging that aligns with work you have been doing in your community, below are some main deadlines and restrictions to keep in mind. You can view all restrictions and instructions here.
October 20—Get Authorized
To run political ads, you need to be authorized by Facebook by confirming your identity. This is a lengthy and time consuming process which includes enabling two-factor authentication, submitting .jpgs of your personal U.S. ID and waiting 3-7 days to receive a letter in the mail to confirm you are in fact on American soil. Once submitted, this authorization can take 72 hours to complete. To be authorized to run ads ahead of during the Ad Restriction Period, Facebook recommends you get authorized by October 20th.
October 23—Create Your Ads
The Ad Restriction Period does not allow new political ads from being created and run during the lead-up to election. So if you have political ads you know you will want to run during this time, these ads should be created by October 23. To keep ads relevant during this week, use specific dates in your copy rather than language like "next week." Ads need to be approved and have registered impressions before October 27 to run after that time. Approvals are expected to take up to 72 hours.
October 27—November 3: U.S. Ad Restriction Period
During the U.S. Ad Restriction Period, you can change the targeting, the spend and schedule of your campaign. You can also pause and unpause ads during this time. You cannot create new ads or edit the ads already running, nor can you change what you are optimizing against. You cannot boost organic posts or change the Facebook Page your ad is running from.
---
If it is important to the work your organization does and fulfilling your mission, by all means, find a way to get involved that makes sense for you. But before you post that voting reminder, make sure you are adding to the conversation rather than building up the echo chamber. Here are some excellent examples from MASSCreative:

That said, be sure to vote!