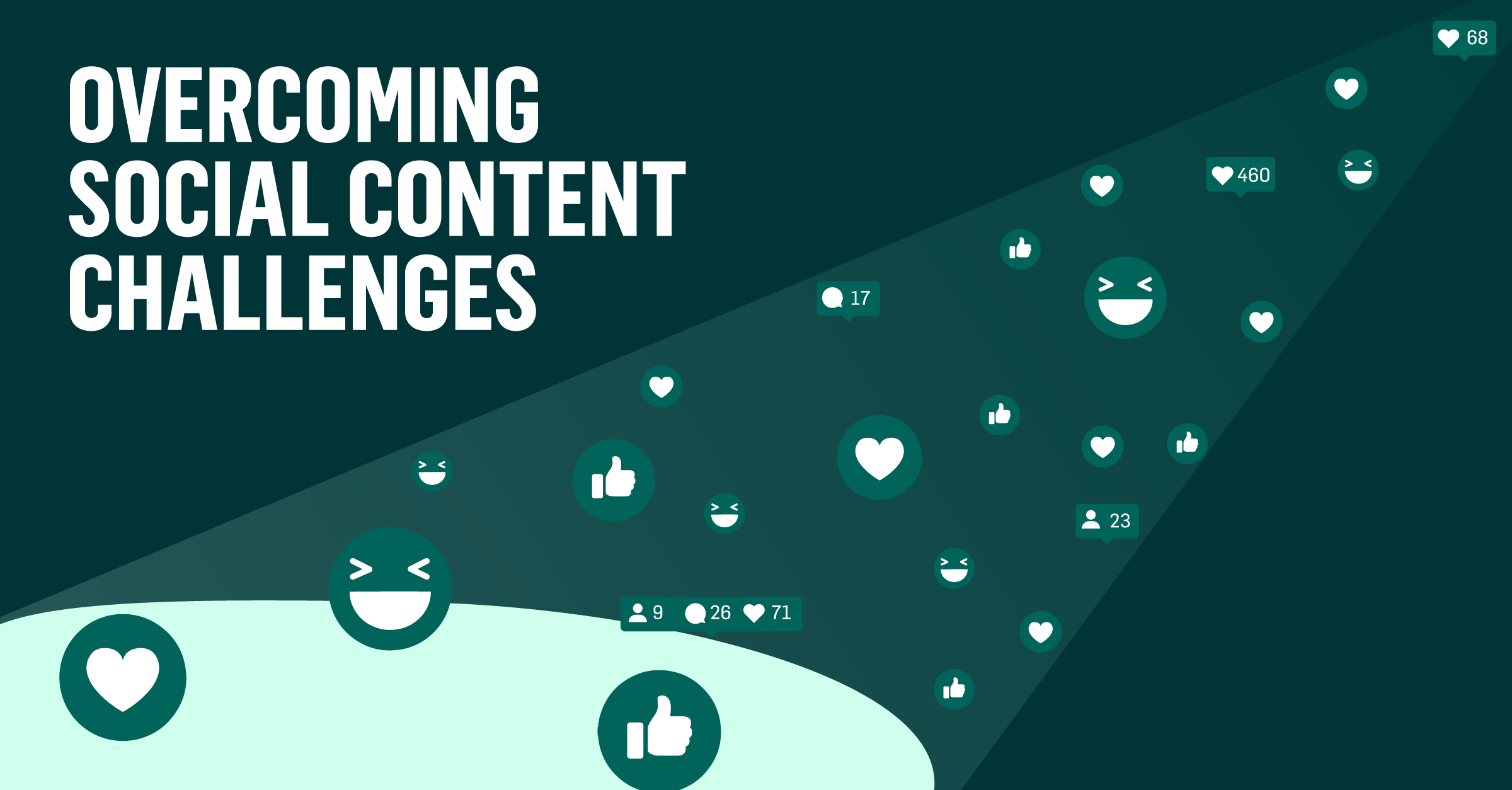 The road to social content bliss is often met with some challenges along the way. Whether you're creating content from scratch or only have a small pool of artist-approved assets, you don't have to put the brakes on creativity. That's right. There are solutions ahead.

Arts marketers from two different organizations and genres discuss their social content challenges and how they found solutions to keep their content fresh and engaging.
---
Roslyn Wertheimer
Organization: Caramoor Center for Music and the Arts
Genre: Music Presenter

Challenge: Caramoor is a music venue that's mainly a tour stop for many different artists throughout the year. We don't have the luxury of capturing rehearsal photos or sitting down with the artist to do an interview. We are only given the materials that an artist's management has approved or most of the time, we have to do the searching of the artist press kit on our own. That means we receive about 1-3 photos of the artist, and that's all we have to promote the show. My job is to come up with more creative ways to use those photos, but also to find other content that can help promote the show, and this certainly becomes quite a challenge.

Overcoming the Challenge: We're really starting to collaborate with artist management to create content so we aren't only working with one static artist photo. This summer, we were happily surprised to receive many requests from management personnel, asking if they could help promote their artist's show. Once I received that email, I began the process by asking the artist management contact if we can work together on creating social media content. Sometimes it's just as simple as letting each other know when one of us posts something on social media, so we know to share it. But other times, I start the conversation with multiple ideas that they could partake in. It's best to come out of the gate with a lot of options that they can choose from so they can decide which option makes the most sense for their artist. Whether it's a giveaway, a guest blog post, social media takeover, a short video (we welcome cellphone videos!), I pitch a variety of different content options.

The external collaborations with artist management teams has really turned out to be a success. It's such a relief to know that it's a joint effort to sell tickets. We've received short videos, additional artist photos that weren't originally supplied, and even video interviews from some artists. The moral of the story? Just reach out to artist management. It helps put you on each other's radars, so it's a joint effort to sell tickets.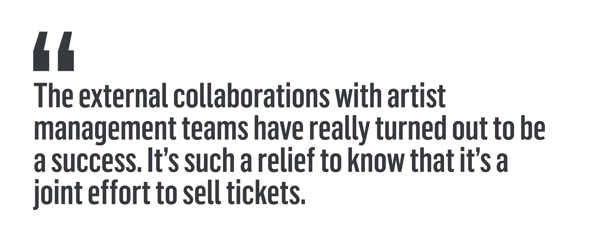 Social Content Highlight
Here's an excellent example from So Percussion, a group that performed at Caramoor on June 22. I helped facilitate this fantastic content with an artist management team.
We didn't even write this script for them. I just asked for a short video of why they were excited to perform at Caramoor, and we got this amazing video back from them. They even mentioned our website! I was one happy social media manager, and very proud of myself and our marketing team for pulling this together. It would be silly of me not to mention the person on the other side of all of this who was working with So Percussion to create some great content as well. So a shout-out definitely goes to Emily Motherwell of OtherArts!
---
Michael Perez
Organization: Children's Theatre Company
Genre: Children's Theater

Challenge: Often times, the Children's Theatre Company will put on world premiere productions and we won't have photos or video ready until we've reached rehearsals. We have to figure out ways to represent the show without those production or rehearsal photos/video.

Overcoming the Challenge: Luckily, we're able to be in direct contact with our dramaturg, scene shop, stage management, and creative teams of the shows to communicate needs and work on figuring out ways to represent the show without the full cast or creative team available. We'll usually end up having interviews with members of the creative team, PR shoots, behind the scenes looks at set design and costuming, and providing storytelling opportunities through our online journal, Off Book. We also try to get video interviews with directors, playwrights, or composers ahead of time so that there will be something ready when we're beginning the campaign for a specific show.

Being able to get closer with the production and artistic teams allows us to better prepare and understand newer shows that need help being introduced to the public, as well as our own staff. Through this process, we're able to understand and see the show from a more holistic point of view and find interesting and engaging parts of the show that we can shed light on.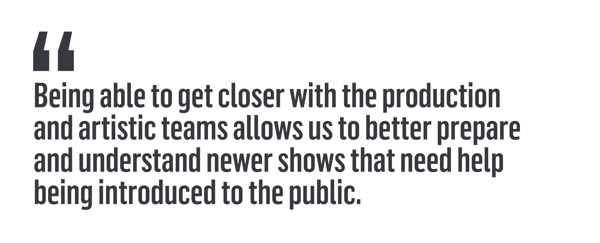 Social Content Highlight
Our team was able to get a session in our on-site recording studio of one of the songs from Last Stop on Market Street (a premiere co-commission with Chicago Children's Theatre.)
We knew that this show's music would be key in our campaign, so we were in talks early on with the artistic team to figure out how we could share some of that music as soon as possible. By building that communication and setting expectations of our team's needs early on, we were able to capture this video as well as debut some of the songs from the show at a couple of public events.

The impact of the video allowed us to provide a small sampling of the caliber of the new production without giving too much away. It allowed us to give a great sampling of the show and leave people (myself included) excited to experience the production firsthand.
---
Roslyn Wertheimer is the Marketing Coordinator at Caramoor Center for Music and the Arts. Michael Perez is the Marketing Assistant at the Children's Theatre Company. They will be presenting at Digital Marketing Boot Camp for the Arts 2018 on Telling Your Story in a Digital World.