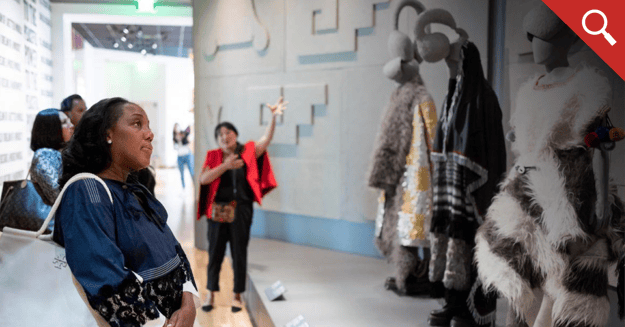 It's no secret that the pandemic has shifted the subscription and membership landscape. With subscriptions declining 27% compared to pre-pandemic levels and arts buyers increasingly hesitant to plan far in advance, selling subscriptions and memberships can feel like an uphill battle. But it's not impossible, especially with an innovative digital strategy.
We worked with The Denver Art Museum to employ their first-party data to successfully close member renewals, drive revenue, and create excitement around a key exhibition.
---
stats at a glance

---
Getting the Most Out of First-Party Data
The Denver Art Museum is one of the largest art museums between Chicago and the west coast. The museum's art collections include more than 70,000 works of art in 12 collections. We've partnered with the Denver Art Museum since 2020 to craft innovative digital strategies that help them drive revenue and increase awareness.
Since the beginning of our partnership, the digital landscape has rapidly evolved. One of the biggest changes centers around privacy regulations and the death of third-party cookies. This means that the only data within your control is the data you own, AKA first-party data.
We used Denver Art Museum's first-party CRM data to speak to people already in their universe; in this case, it allowed us to seal the membership deal in cost-efficient ways. Our campaign ran for two months across all Meta ad placements and targeted lapsed members and audiences whose memberships were due to expire. It was also important for the Denver Art Museum team to create content that spoke directly to these audiences.
---
Benefits-Driven Content
It's easy to assume that lapsed members will renew just because they've previously committed to your organization. But it's crucial to remember that these vital members of your organization have various reasons why they might or might not renew their commitment.
The Denver Art Museum took this advice to heart and created timely and benefits-driven Meta content to remind members to renew.
Renewal meets experiential: The posts featured an interactive carousel of members viewing the current exhibition, Saints, Sinners, Lovers, and Fools, to help evoke the one-of-a-kind experience of being in the museum.
Membership benefits: The images were paired with direct benefits to members, including taking advantage of the current exhibition and a reminder of member benefits, including discounted tickets, free tours, and more.
---
The Results
A smart digital strategy and engaging content can garner significant results over a two-month period. Our campaign drove a return on investment (ROI) of 319% and had an efficient $2.04 cost per page view. The campaign also helped build awareness for the Denver Art Museum, the "Saints, Sinners, Lovers, and Fools" exhibition, and drove donations which were all fantastic benefits.
This two-month campaign was so successful that we've continued running it on a monthly basis to lapsed members and audiences whose memberships were due to expire. These campaigns help The Denver Art Museum reach some of the most important members of their community as the membership landscape continues to evolve.