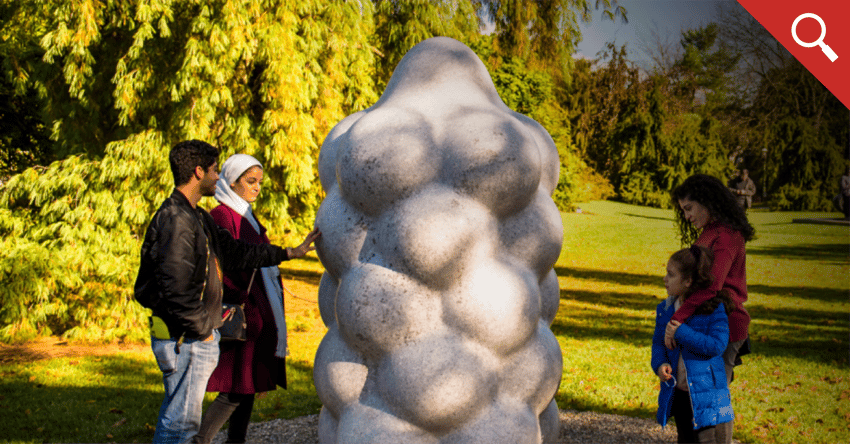 How do you sustain a campaign for a long-running exhibition—especially when media dollars aren't unlimited, as is typical in the arts?
Grounds for Sculpture (GFS)—a museum, sculpture garden, and arboretum in New Jersey—brought this challenge to us with their gorgeous Night Forms: Infinite Wave exhibition, which was on view from November 2022 through April 2023. We designed a phased campaign built to capitalize on key moments and stretch the media budget without sacrificing return on investment (ROI).
---
AT A GLANCE

---
FINDING OPPORTUNITIES FOR ADDED FLEXIBILITY
Since its opening in 1992, GFS has become one of the premier cultural destinations in New Jersey. The organization features nearly 300 contemporary sculptures scattered across 42 landscaped acres and a series of temporary exhibitions hosted across six indoor galleries.
Late last year, GFS opened its second iteration of Night Forms, an after-hours, multi-sensory light, sound, and video experience. With stunning visual assets, running a campaign on Meta was a no-brainer, given the platform's ability to highlight eye-catching imagery. However, GFS had a tall order: we needed this campaign to run on a limited budget for just over seven months.
To ensure that messaging wouldn't grow stale and we would sustain the media spend, we ran the campaign in several shorter flights: the general public pre-sale, opening, mid-exhibition, and closing. Dividing up the campaign offered two key benefits:
Narrowed focus. By clearly delineating the focus of each phase, GFS had a guide for crafting content, and we had a guide for audience targeting and optimizations.
Quick iterations. We could be nimble with the schedule as we saw how attendance played out. For example, we kept the campaign running over the winter holidays even though we had initially scheduled a pause from late December to early January.
---
MAKING DATA-DRIVEN DECISIONS
One major benefit of such a long-running campaign was the sheer amount of data we collected over time. With more data, we could make deeper and bolder optimizations.
Fine-tuning age targeting. Several months into the campaign, we tweaked the age targeting in our acquisition audiences in response to the demographic behavior we noticed. A month later, we narrowed the age targeting to even more audiences based on the success of that adjustment.
Reprioritizing segments. Late in the campaign, we paused acquisition to focus only on the audience segments driving most purchases. With the exhibition ending, we wanted to ensure that the messaging got in front of audiences most likely to take action and visit. This shift led the campaign's monthly ROI to spike 41% from the month prior, and the next month's ROI skyrocketed even more.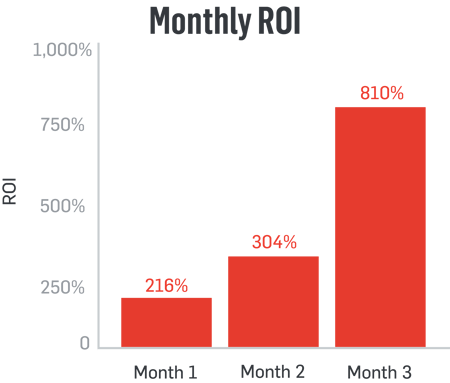 ---
THE RESULT: EFFICIENCY IN OVERDRIVE
A limited budget doesn't have to mean limited opportunities. By leaning into the Night Forms campaign's abundance of data, we were able to refine the strategy in ways both big and small. Its long-running nature proved to be the key to success. The campaign drove 898 purchases for almost $56k in revenue and generated roughly 71,000 website page views at just $0.19 per view.
---
READY TO MAKE THE MOST OF YOUR MEDIA SPEND?
Let's talk about how to optimize your campaigns and make the most out of your budget without sacrificing ROI.