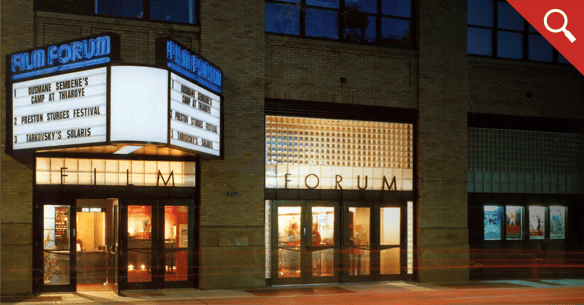 When it comes to consumer behavior, arts buyers have a style all their own—and we can break that down even further by artistic genre. Whether you're dealing with music mavens or visual art enthusiasts, understanding the distinct buyer behaviors of your audience is crucial for nailing campaign targeting.
While all of CI's campaigns feature bespoke strategies, film audience targeting is especially unique. We've partnered with Film Forum since 2017 to tap into this group and track behavioral patterns over time. The result? A meticulously crafted marketing strategy that feels tailor-made for their audience.
---
AT A GLANCE*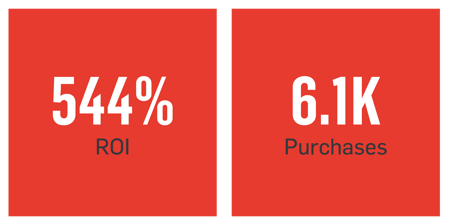 *Overall Meta results for the year, to date.
---
UNDERSTANDING BUYER BEHAVIOR
As the only autonomous nonprofit cinema in New York City and one of few in the U.S., Film Forum presents a thoughtfully-selected international array of films with attention to unique cinematic qualities, historical importance, and relevance to today's world. Throughout our partnership, we've refined our strategy to reach the audience seeking this type of film-going.
To use Film Forum's media budget most efficiently, we ran an ongoing campaign on Meta to highlight select films through rotating content. Meta's newly-released 28-day attribution window gave us a wider look into purchase behavior, which unlocked key audience insights.
Frequent attendance. Historical data showed us that Film Forum audiences attend frequently and buy a broad range of titles, so instead of running film-specific campaigns, we built a campaign structure that allowed us to highlight a broad range of Film Forum's programming.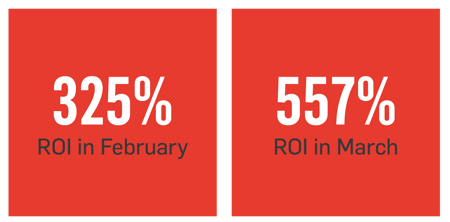 Longer lead times. While a long consideration window is typical for arts buyers, we found that it holds especially true for film audiences. From January through May of this year, the posts we promoted before a film opened consistently outperformed those promoted after a film opened, suggesting a desire for longer lead times.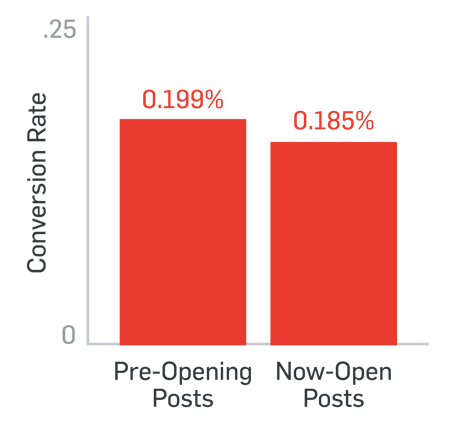 Penchant for fresh content. Past Film Forum campaigns taught us that audience engagement declines the longer we spotlight a single film. Once we switched to the ongoing campaign structure, we built on this learning by rotating through featured content more quickly and focusing on pre-open periods.
---
INVESTING IN THE RIGHT PLACEMENTS
When working with clients, we consider a variety of audience variables to make campaign decisions. For example, Film Forum's audience skews younger than most other arts buyers, which helps us determine the best placements for their ads.
Over the years, we saw Instagram perform particularly well for Film Forum given their younger audience base, and the traction they gained organically on Instagram was reflected in our paid campaigns. So in 2023, we doubled down on that Instagram goodness.
Rather than build one campaign that ran across all Meta placements (called Advantage+), we decided to split Film Forum's campaigns into Facebook and Instagram placements. Before we divided the campaigns into two, Meta would spend the majority of the budget on Facebook placements, even though Instagram placements saw stronger performance. Once we took control of that Meta budget allocation and started playing to Film Forum's strengths, the Instagram campaign soared.

---
CONCLUSION
Through our work with Film Forum, we've developed successful strategies to tap into the distinct buying behavior and programming preferences of film attendees. By leveraging data-backed insights and optimizations, we helped the indie film house improve connections with potential ticket buyers and boost their campaign success.
---
GOT A UNIQUE AUDIENCE ON YOUR HANDS?
Talk to us about collecting and leveraging behavioral data to improve campaign targeting.