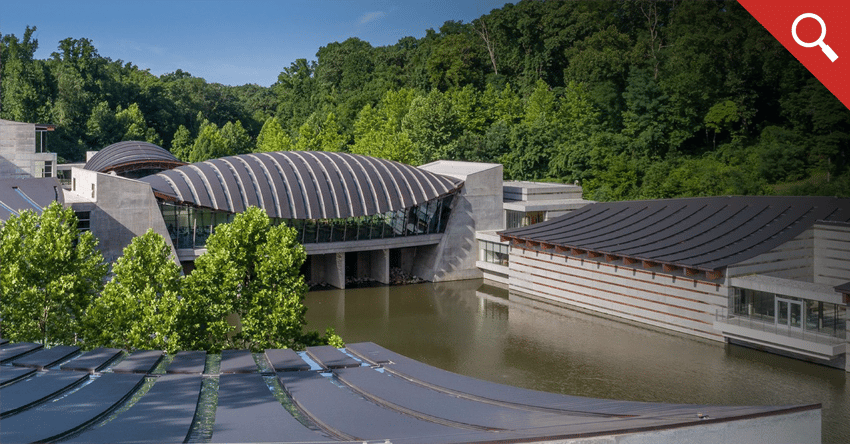 When you market a large volume of programs and initiatives, it can be tempting to run as many campaigns as possible—the more ads, the better, right?—but that doesn't necessarily guarantee an equally significant payoff. When it comes to digital advertising, sometimes less is more.
Intentionality is key, especially for multifaceted arts organizations with small (but mighty) marketing teams. We worked with Crystal Bridges Museum of American Art to streamline their campaign structure, mitigate audience overlap, and reduce their team's workload, all while maximizing overall impact.
---
TAKING STOCK OF DIGITAL EFFICIENCY
Located in Bentonville, Arkansas, Crystal Bridges has a tremendous art collection housed on an equally tremendous campus (120 acres!). Outside of their campus is the Momentary, Crystal Bridges' satellite music venue and contemporary art space in downtown Bentonville. With the organization's volume of programming and amenities, the potential advertising messaging is extensive.
In 2022, our work together embraced this ample programming with a comprehensive campaign plan that touched on all major areas. Over the course of a year, the consulting team working with Crystal Bridges realized that more isn't always better. As the CI and Crystal Bridges teams planned for 2023, they recognized an opportunity to shift strategies and reorient digital priorities.
---
OPTIMIZING FOR EFFICIENCY
We asked Crystal Bridges to identify their preferred key performance indicators (KPIs), and we devised a plan to reduce the number of campaigns and focus only on the most effective drivers of those KPIs. By streamlining campaigns, they could narrow in on what was working well to drive institutional goals.
Efficient Meta campaigns. From January 1 - April 15, 2022, we ran 14 concurrent campaigns on Meta for Crystal Bridges, spanning everything from specific exhibitions to the store to general awareness. For that same period in 2023, we cut that number down to just seven campaigns, focusing on campaigns to drive attendance. We even eliminated some areas altogether, like our campaign in support of the store which wasn't performing. For that period from 2022 to 2023, Crystal Bridges only grew their overall media spend by 14% but saw tremendous results.
The Results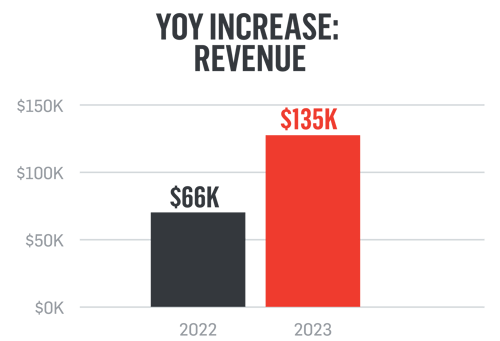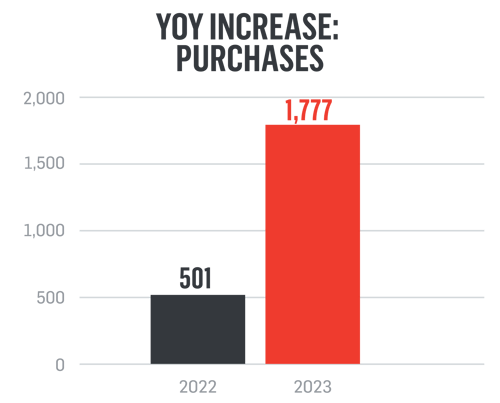 Zeroing in on Google efforts. Google campaign results saw similar jumps, although the changes to campaign structure were less drastic. We went from 16 to 14 campaigns across paid search, Display, and YouTube, focusing primarily on branded paid search and campaign work supporting the Momentary. With just a 21% increase in media spend year over year, Crystal Bridges saw significant web traffic and revenue jumps.
The Results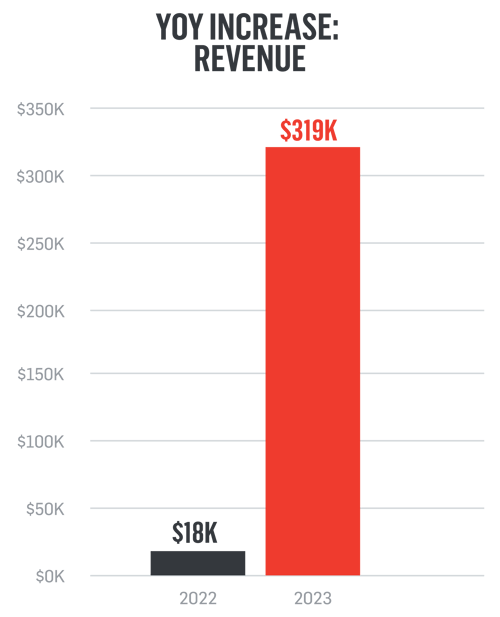 Expanding where it counts. General awareness campaigns, in particular, drove strong results—especially on paid search—so we expanded focus on them from 2022 to 2023. So far, these campaigns have driven 65% of all page views and 80% of all purchases on Google.
The Results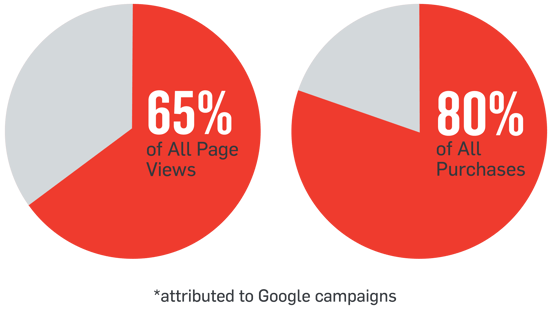 ---
BIG CHANGES, BIGGER IMPACT
Campaign optimization is often about making minor adjustments, but once in a while, you need sweeping changes to achieve optimal results.
We're constantly optimizing our campaign work at CI. With Crystal Bridges defining their key priorities, we helped them focus on a campaign structure that was most effective for them, leading to better results and more revenue using fewer campaigns.
---
READY TO STREAMLINE YOUR DIGITAL STRATEGY?
Let's talk about how we can enhance the efficiency of your campaign structure without sacrificing results.
Social Media Strategy, Google Ads/Search Engine Marketing, Data-Driven Display