Hi, CI! is our monthly series featuring the best team we know - the Capacity Interactive team! You will learn more about the people who help arts organizations market smarter. This month, we're featuring our Director of Business Development who is passionate about visual arts, a dedicated yogi, a self-proclaimed coffee snob, and a strategic fundraiser.
---
Shira Green
Director of Business Development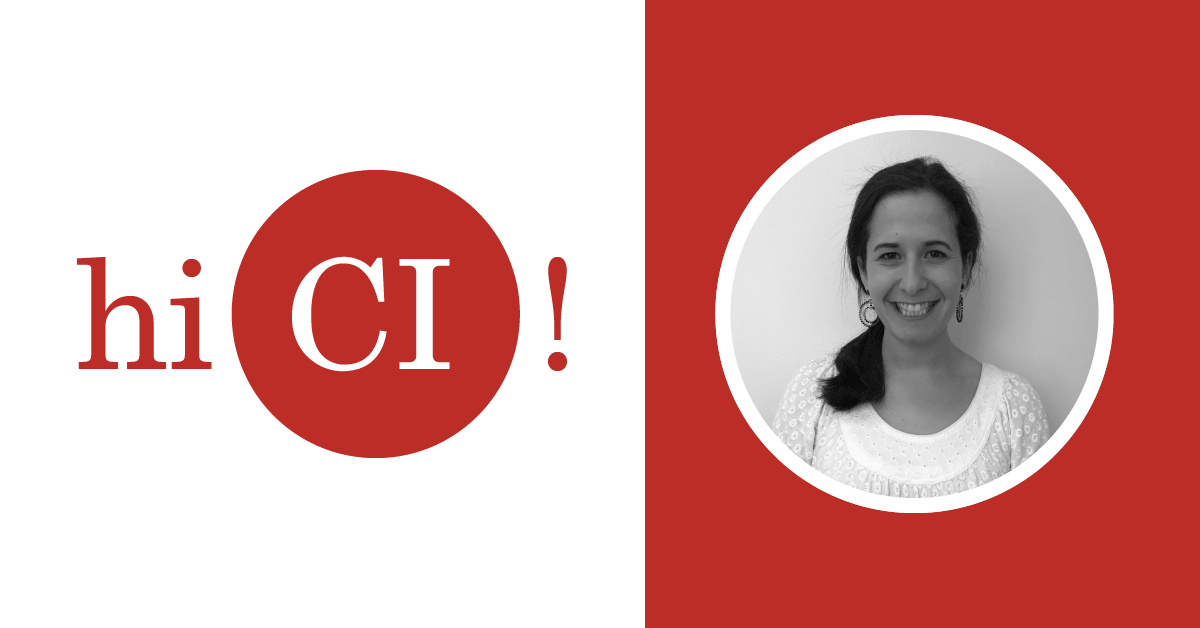 How long have you been at CI?
4 years (time flies when you're having fun)
Where are you originally from?
Long Island.
Why did you want to work at Capacity Interactive?
When I was job hunting after graduate school, I felt that I had a good understanding of traditional marketing and fundraising principles, but that I had a knowledge gap when it came to digital strategies and tactics. Johnna Gluth, a Senior Consultant at CI, and I graduated from Columbia's Arts Administration program together (and became best friends there!). Johnna had just finished an internship at CI and after she was hired full time, and recommended that I apply to take her place. She learned so much in only a few months, and so I eagerly accepted the internship. I loved CI's culture and my actual digital marketing work so much, and I've never looked back.
You went from leading a consulting team to being our Director of Business Development. How did your time as a Consultant help you in this new realm?
It helped tremendously! When I am talking to prospective clients about how we could best work together, I put my digital strategy hat on. I think about how I would help the organization reach their goals if I were their consultant.
Let's talk visual arts and digital strategies. What are some digital opportunities for these types of organizations?
I have heard that advocating for digital budgets can be tough for visual arts organizations because so much of their income is contributed, not earned, and sometimes their marketing plans include a lot of expensive traditional media. However, you can experiment with a small budget on a digital campaign and learn a lot. To do that though, you have to have to be very clear about your goals and have the proper digital infrastructure in place to measure progress towards those goals. It will be hard to advocate for the budget to create a new and exciting membership video, for example, if you can't prove that your previous membership campaigns drove some interest in memberships.
What do you personally love about the visual arts world?
I love that visual art encompasses so much - politics, love, culture, history, money, religion, etc. - through the lens of a talented person living in a particular time. Now, I love going to museums to take a short break from daily life and to be reminded of my own capacity for creativity.
You recently led a Boot Camp panel on digital fundraising. How can arts organizations use digital campaigns to meet contributed income goals?
I find that many organizations see digital fundraising in a vacuum - only running fundraising campaigns once a year during an End of Year campaign, for example, instead of long-term planning that is patron-focused and spans fiscal years. It may take many touchpoints to convince someone to give or join as a member, so only speaking to them on Facebook once a year is likely not enough.
One powerful digital tactic that helps bring a long-view plan to fruition is creating very segmented pixel pools of website traffic. You can hold on to pixel pools of patrons who visit your website for months. For example, if someone visits your website during an End of Year campaign, but does not give, you can target them three months later as part of a membership campaign, and then follow up with a special offer two weeks after that if they still have not transacted.
You love coffee - at work and outside of work! Any go-to coffee shops in NYC or Chicago? Favorite drinks?
I am a self-proclaimed coffee snob and truly don't understand how people function without caffeine. In NYC my favorite haunt is Irving Farm on the Upper West Side. In Chicago, my favorite so far is Passion House in Logan Square. As far as favorite drinks go, I keep it simple - brewed coffee or cold brew with cream.
You're also very active - spinning, running, yoga. How do these activities help you at work?
Exercise is a form of meditation and stress relief for me. I am introverted by nature and the best way for me to come down off of a really packed work day is to exercise, which then gives me the space to be happier at home and a better partner to my husband - who also has a high-intensity professional life. Then I can return to work the next day feeling refreshed.
It's also really important that I take care of my body. Not to get all crunchy granola here, but the body is the vessel that holds the soul. And it's the only one we get.
Any new classes/activities you've wanted to try?
I'm committed to a very regular yoga practice right now, so that's honestly all I can think about! I go to Zen Yoga Garage in Chicago's Wicker Park and take heated vinyasa and Bikram classes 3 to 5 times a week. I'm working on my headstand, but haven't gotten there yet.
What advice would you give to a person who's interested in arts marketing or fundraising?
If you get the opportunity, work for an organization whose mission you truly believe in. I can always tell when a marketer is truly inspired by the art he or she is promoting - all of the messaging and content that gets created is so authentic, engaging, and powerful - and they are that much more successful in meeting their goals.
What's one tip you can give to help arts organizations market smarter?
Do not try to do everything. A definition of the term strategy that I've always loved is "the prioritization and allocation of resources." In the arts industry, the two most constrained resources are usually money and time. If your staff does not have the bandwidth to keep up with five different social media accounts, for example, choose the two that make the most sense for where your audience lives and knock the content out the park on those. It's not easy, but it's so important to know which decisions are leading you towards your true north and which are distractions.