Hi, CI! is our monthly series featuring the best team we know - the Capacity Interactive team! You will learn more about the people who help arts organizations market smarter. First up - one of our fearless Senior Search Analysts.
---
Ryan Lew
Senior Search Analyst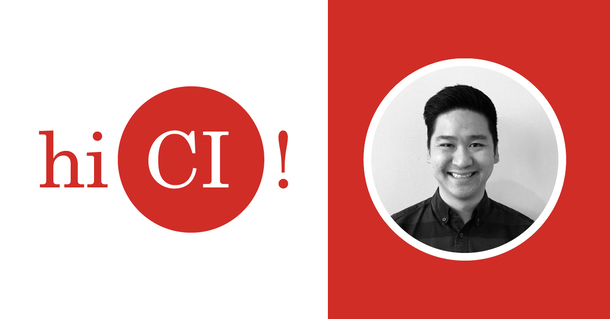 Where are you originally from?
Laguna Niguel, CA
What were you doing before joining the CI team?
I was a paid search specialist in the non-profit education industry.
What was the transition like from nonprofit education to the arts?
While I was able to carry over many of the tactics I used in the education vertical, I had to reevaluate how I defined success for my campaigns. The average order value in education is much higher than the order value of most ticket sales in the arts. This means we must drive far more conversions to run a successful campaign.
Luckily, searchers are much more willing to commit to a ticket price than to drop thousands of dollars and years on tuition and schooling. It also helps that arts clients' programming lends itself naturally to storytelling.
What drew you to work at Capacity Interactive?
I always knew that I wanted to do something that supported the arts. After I started researching Capacity Interactive, I was drawn to the culture of innovation and learning.
What do you love about the day-to-day work of optimizing and managing paid search accounts?
I really enjoy analyzing word choice in keywords and ad copy; it feels more like word play than work. It's fascinating to uncover the many different ways that audiences can interpret a keyword, then to develop a search strategy using those learnings. I feel like I have a more nuanced understanding of the English language since I've started doing paid search.
I also like that a lot of paid search work is iterative, so I'm able to build upon past successes/learnings and feel like I'm constantly pushing myself to grow.
What's something about your job that really makes you excited to come to work every day? What motivates you?
The surprise. It may sound cliché, but each day really is different from the next.
Why are SEO and SEM so important to a digital marketing strategy for arts organizations?
Think of paid search as a conversation. When the user types terms into the search bar, they are asking a question. Our keywords and copy provide the answer and if they click through, it's confirmation that we've provided the correct answer. Anticipating what questions our audiences might have can help us generate new keywords and write ad copy that resonates with searchers.
It's important not to give up on SEM and SEO because often, a search ad is the last stop before a user is ready to convert. Search acts are an important touch point with your other marketing channels. For example, if a user sees a display banner or promoted post, they're more likely to search for your organization or performance later.
What advice would you give someone who wants to become a paid search analyst?
Paid search is unique because it requires a lot of quantitative and qualitative analysis. The quicker you can get comfortable working with words, numbers, and raw data, the more likely you are to succeed.
What's one tip you can give to help arts organizations market smarter?
Never lose sight of your goals. There will always be something shiny and new to test in marketing and it's tempting to implement it all. In reality, you should test new tactics and only keep what's driving your ultimate goal. If it's not driving conversions you shouldn't use it, even if it's the trendy thing to do.
What do you like to do outside of work?
When I'm not marketing the arts, I indulge in the arts. I've always had an omnivorous arts appetite – I frequently go to the theatre, opera, ballet, write, and studied violin for 12 years – but recently, I've been obsessed with sketching, reading about the Romanov empire, playing board games, and KPOP.
I'm also relatively new to NYC so I'll still play tourist on the weekends.
Google Ads/Search Engine Marketing, Search Engine Optimization