Hi, CI! is our monthly series featuring the best team we know - the Capacity Interactive team! You will learn more about the people who help arts organizations market smarter. This month, we're featuring one of our Consultants, who loves Doonya, the arts, and is a passionate teacher inside and outside of work.

---
Priya Iyer, Consultant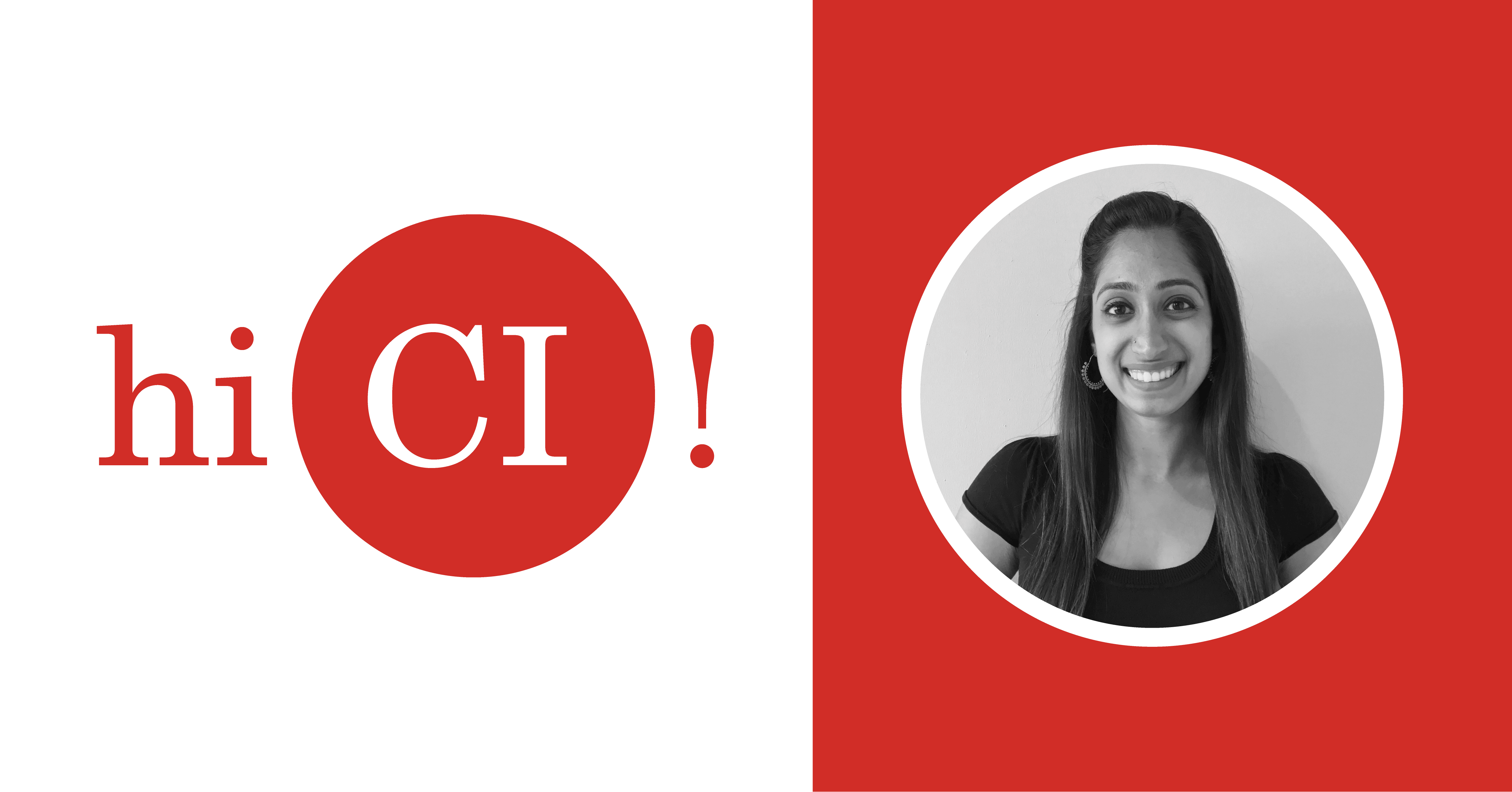 How long have you been at CI?
I joined CI at the beginning of February 2016.
Where are you originally from?
I usually say Pittsburgh because I spent the second half of my childhood in a suburb of it (GO STEELERS!), but I also spent all of my elementary school years in a suburb of Atlanta, so I suppose that's part of it. On top of that, I was actually born in Milwaukee.
What were you doing before joining the CI team?
I was working at Dodger Properties, a Broadway producing company, where I focused on the marketing and sales of Jersey Boys and Matilda The Musical, worldwide.
What drew you to work at Capacity Interactive?
I attended CI's Digital Marketing Boot Camp in the fall of 2015. I heard about the conference through a friend, who told me it was one of the best in the industry. I spent those two days at the conference in awe. Not only did I learn an incredible amount, but I was moved by the desire of various organizations to help one another. Everyone was eager to lift each other up. The passion in the room was palpable and everyone recognized how lucky they were to be marketing the arts. I decided I had to be a part of it!
You recently co-led a session on how to use digital tools to increase subscriptions and boost museum membership. What advice can you give arts administrators on this topic?
Acquisition for subscriptions and memberships is very different from acquisition for single tickets. Stop trying to find people who are completely new to your organization to sell a package to. Commitment isn't easy for most of us, and that's exactly what you're asking for in this case. Instead, tap into and reward your audiences who have already shown interest of your organization. Those who have come to shows or exhibitions in the past six months, or those who have signed up for your email newsletter or liked your Facebook page but still haven't subscribed. Those are your best prospects for new package buyers!
What are some ways arts organizations can keep their subscribers/members engaged all year round, and not just when it's time to renew?
Ideally, organizations should be creating compelling content all year round and serving it out to their nearest and dearest. Social is great for acquisition but it's also a powerful way to connect with your organization's closest patrons. Give your subscribers/members stellar content- thumb-stopping images, videos, and links, so your organization frequently appears in their social feeds. Make sure this is happening on a regular basis so when it's time for renewals, your organization is top-of-mind and they already feel part of your inner circle.
What do you love about working with arts organizations?
Ever since I was a child, I've loved the arts. I've been dancing and singing since I was very young, and I've always enjoyed going to see live shows. Every time I'm performing or taking in the arts, I feel like I'm in the presence of magic. I believe that the arts can solve all the world's problems. Having the opportunity to share that magic with the world makes every day worth it.
What's something about your job that makes you excited to come to work every day? What motivates you?
I work with some of the most brilliant people I've ever met. It's honestly intimidating, but it's also exhilarating. On top of that, I have found some of my closest friends in my coworkers. To be able to walk into such a strong workplace every day, surrounded by these fantastic people, and ready to share the magic of the arts with the world, is a dream. It's the passion that motivates me most.
Outside of work, you teach Doonya classes. Can you tell us more about that and what you love about teaching?
Doonya is a Bollywood fitness class and I found it when I moved to NYC. I've always been a dancer and I wanted to find a way to get more in touch with my culture. I started taking the classes weekly, and I loved it so much that I trained to become an instructor. Teaching Doonya is incredible - not only do I get paid to dance and work out, but I also get to pretend I'm a Bollywood diva for an hour every week!
What elements of teaching do you bring to your job?
Our vice president, Christopher Williams, talks a lot about this idea of "sparkle." Doonya helps me embrace my inner sparkle. As an instructor, I have to be very attuned to the needs of my students, but on top of that, I work with students who have a variety of needs. Students who aren't feeling great about their bodies or skills to students who are craving more of a challenge and higher cardio - these people are counting on me to help them succeed. We're faced with similar situations at work - all of our clients are in different places but count on us to help them succeed.
What's one tip you can give to help arts organizations market smarter?
"Give, Give, Give, Ask."
Prove to your audiences that you have something great to share, and they'll gladly hop on board.