Hi, CI! is our monthly series featuring the best team we know - the Capacity Interactive team! You will learn more about the people who help arts organizations market smarter. This month, we're featuring one of our Analysts who is a talented musician, an Excel nerd, and brings his creativity and love of teaching to the CI office every day.
---
Mike Zdeb
Digital Marketing Analyst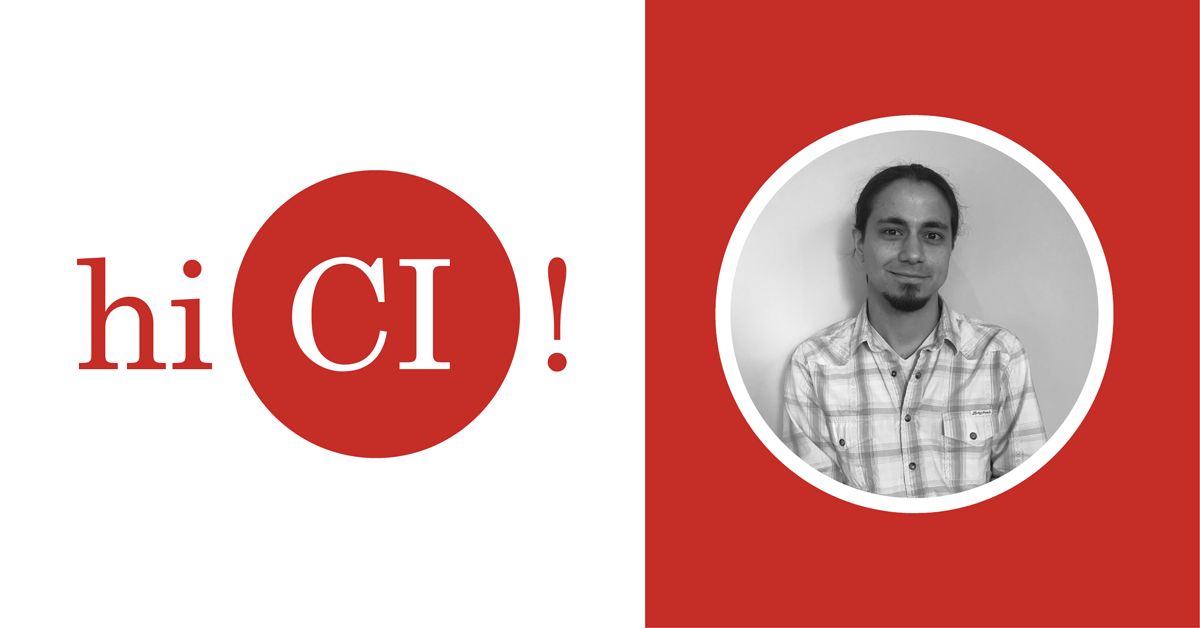 How long have you been at CI?
I started as an intern in September '16, so technically over a year at this point! I began working full-time in June '17.
Where are you originally from?
I was born in Brooklyn but my family moved to NJ when I was two. I grew up in Red Bank, NJ - a small town with a lot to do!
What were you doing before joining the CI team?
I received my undergraduate degree in Music Education and Jazz Studies from Rowan University, in Southern NJ, in 2010. After that, I taught private music instruction and music classes at the Count Basie Theatre in Red Bank, NJ. I also played music in a band, which gave me the opportunity to tour the country and meet a lot of people (which I loved). I recently graduated from the Performing Arts Administration master's program at NYU. That was a two year program that led me to the internship at CI.
What drew you to work at Capacity Interactive?
When I was offered the internship at CI, I spoke with one of my professors at NYU for advice. I was actually trying to decide between CI and another organization, which was, at the time, where my professor was working! She said, "Capacity is doing amazing things right now. It's a fantastic opportunity you might not want to pass up!" I'm glad I chose CI - I enjoy working with multiple organizations that are producing excellent work.
You went from being an intern to a full-time employee. What was that journey like?
Seamless. The internship program at CI is crafted so well and is constantly improving. The training portion is extremely detailed and hands-on (you never actually feel like what some might call a 'stereotypical intern'). I worked closely with one of our consultant teams throughout my internship, and I was able to put new skills to practice, though the learning never stopped (and still hasn't!). Once I joined full-time, I felt very prepared and confident to take on my new position.
We heard you really enjoy using Microsoft Excel! What's a shortcut or hack arts marketers should know to make their Excel lives easier?
There are many in the CI office that are far more advanced in Excel than me (though I've been stealing tricks from them). I didn't know this one until recently (and it's super easy): If you hold command and press the up or down arrow, you can instantly go from the first cell to the last cell — very helpful for those lengthy spreadsheets.
Outside of work, you love music. You play in a band and also teach guitar lessons. How does being creative outside of work keep you inspired at work?
I like to think of creativity as its own muscle and it needs constant exercise. Everyone at CI has a creative life outside of work, which automatically strengthens the level of inspiration at work. Personally, playing and teaching music is just another reminder that what we're doing as arts marketers is extremely important.
What elements of your teaching experience do you bring to your job? How do you get clients excited about learning and retaining new concepts?
The key is to keep things simple, which isn't the easiest thing to do in a world of marketing full of jargon and technical strategies. It helps to start at a place where everyone is on the same page and then connect the dots to the new concepts. I enjoy finding ways to relate the subject matter to an experience the client has likely had in the past to keep things interesting and relatable.
What's something about your job that makes you excited to come to work every day?
Team Avocado! I enjoy interacting with all of my colleagues at CI, but my team has a special bond. We keep each other focused and inspired. There is something new to discuss every day and to brainstorm about, allowing us to collaborate and geek-out about new strategies. My teammates also have the best suggestions for great food around NYC!
You enjoy testing new acquisition strategies with Clients. Can you share one of these with us?
We've recently been asking a few of our clients to curate Spotify playlists, which we promote for a related Facebook campaign. Streaming services, especially Spotify, have become key vehicles for how we currently consume music. I believe we can use this to our advantage as marketers, though there is still some research and experimenting to be done. This is just phase one!
If your life could be summed up by one song or one artist, what/who would it be and why?
My cousin, who is also a musician, and I have a running joke that John Mayer continues to write every song we would ever write about our own lives, beating us to it every time. Every song is relatable and can somehow transport you back to a memory, both good and bad.
Can you believe we actually asked you that?!
It's a great question!

What's one tip you can give to help arts organizations market smarter?
Cultivate and share ideas with arts administrators you admire! Every organization is full of great people and great ideas, both on the artistic and administrative side. Take time to brainstorm with people outside of your department to break down silos. Skim a few Facebook pages and find inspiration both inside and outside of the arts industry. It's important to keep learning and pushing yourself!