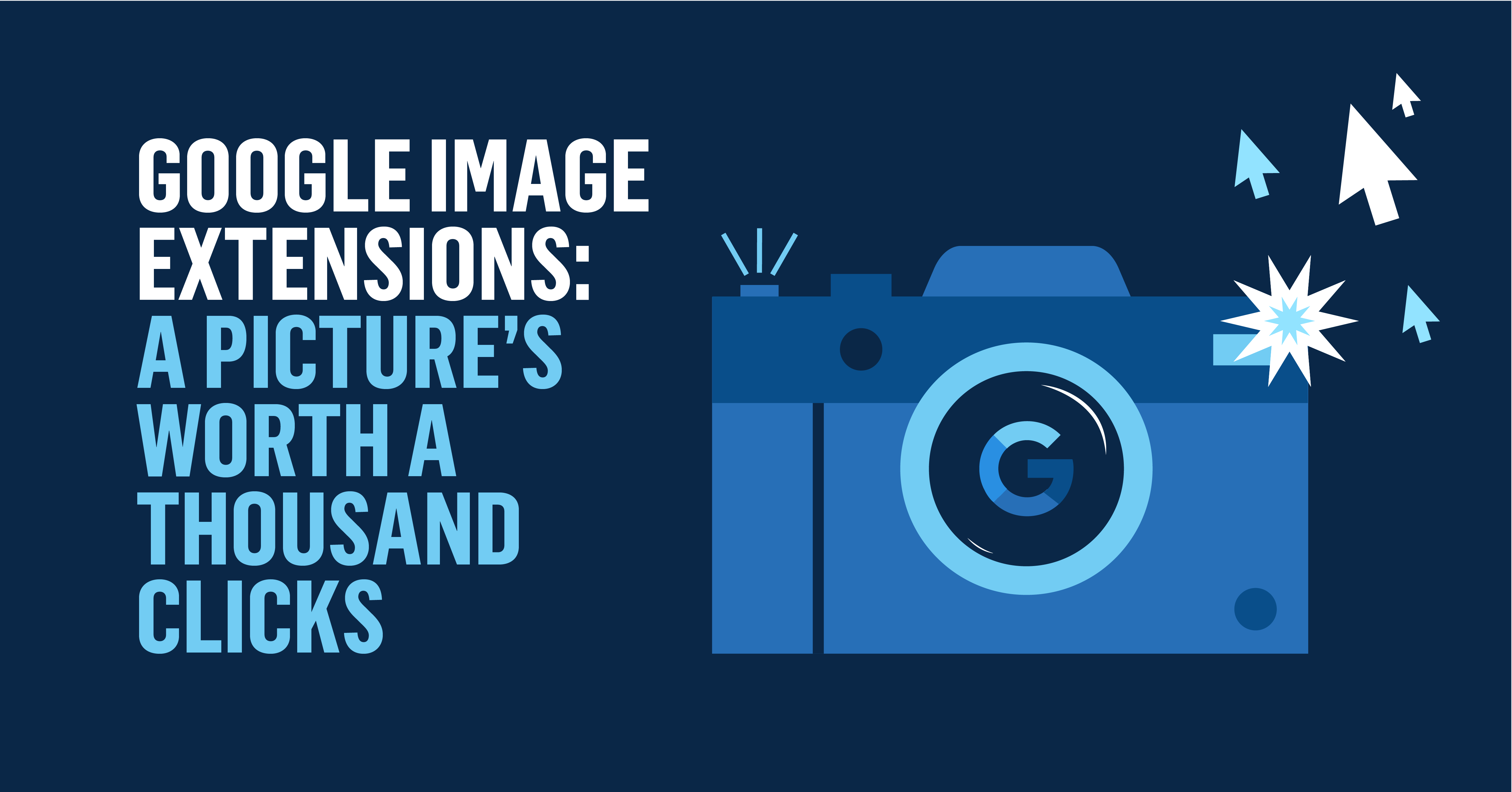 A picture is worth a thousand words, right? Well, with Google image extensions, a picture is also worth increased clicks and click-through rates for your search engine marketing strategy!
---
What are image extensions?
Image extensions are a new ad extension on the Google Ads platform. With image extensions, you can show a small image next to your text ad on the Search Engine Results Page (SERP).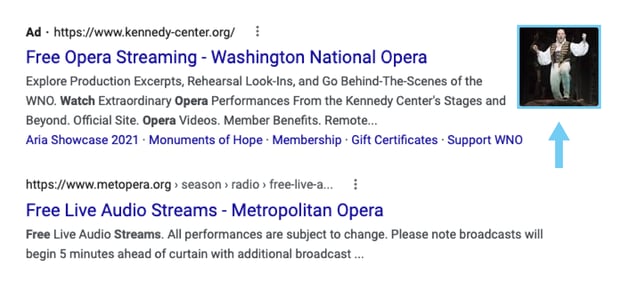 This eye-catching tool hasn't been around for very long—it was just rolled out to all advertisers in May 2021—but early adopters in the arts are seeing significantly higher Click-Through Rates (CTRs) on search ads for performances, museum visits, e-commerce, and even brand awareness. If you're running any paid search ads (including through your Google Grant!), consider giving image extensions a go.
---
Are image extensions worth the effort?
In short, yes! But let's let the numbers speak for themselves.
A big jeté forward for Boston Ballet's CTR
This past fall, Boston Ballet launched a paid search campaign for their annual production of The Nutcracker. The campaign ran without image extensions for the first two weeks and saw a CTR of 25.5%.
They already had several images approved for other advertising channels uploaded to their Google Ads account, so to amp up the CTR, we recommended incorporating a few of those existing image assets into the campaign mid-flight. However, adoption among advertisers is still reasonably low, so using image extensions for a campaign like "The Nutcracker"—a search term that sees a lot of competition from other productions of the seasonal favorite—helped Boston Ballet's ads stand out from the crowd.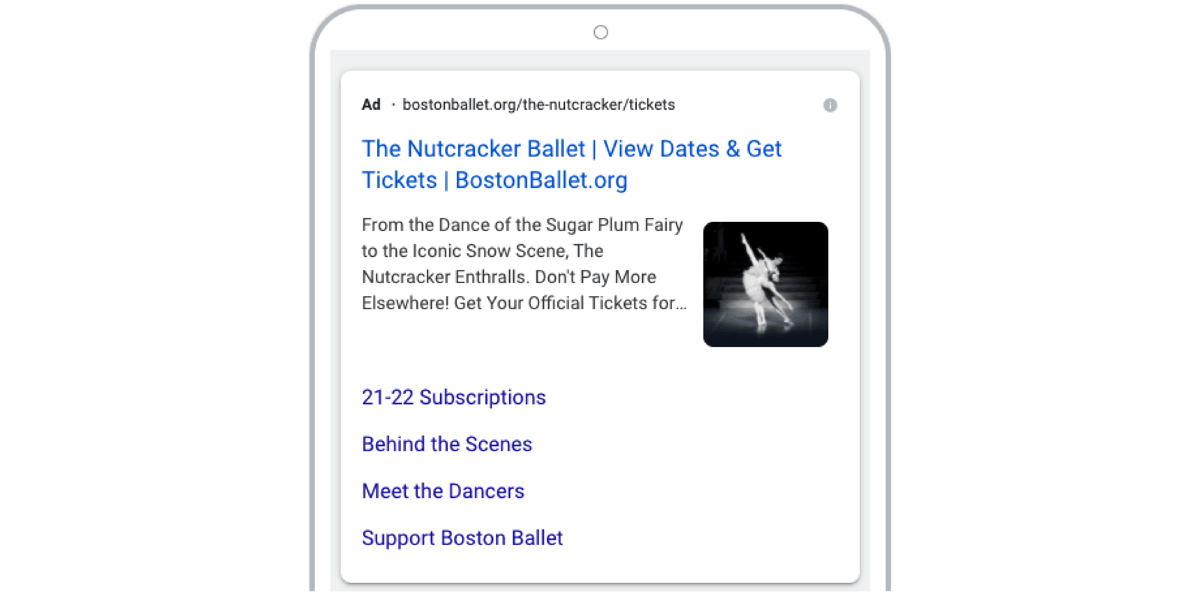 The result? In the first two weeks after implementation, Boston Ballet saw a lift in CTR from 25.5% to 28.1%. That's a 10% increase!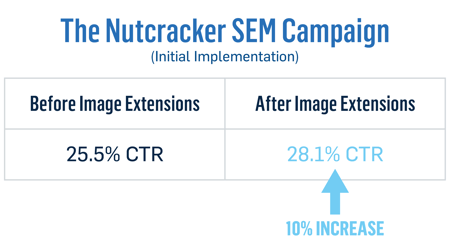 Thirty-five percent of the ads ran with image extensions over the remaining 13.5 weeks of the campaign ran with image extensions. Ads with image extensions saw a CTR of 34% compared to the overall campaign CTR of 28.5%! Those are results even the surliest Mouse King could get on board with.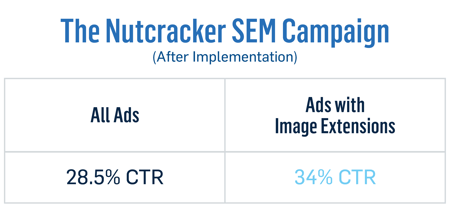 Pumping up the Volume on Rock & Roll Hall of Fame's Brand Campaigns
What about brand campaigns that generally promote connection to the organization rather than to a specific show or exhibition? You guessed it—image extensions can help there, too!
Evergreen brand campaigns are a great way to ensure your organization shows up at the top of the SERP for relevant queries from culture-hungry searchers. Since adding image extensions to two of their brand campaigns—one for visitors and one for their online store— in June 2021, the Rock & Roll Hall of Fame has seen similarly rising CTRs to Boston Ballet's. The overall CTR for the ad account grew from 27.55% (in the nine weeks before implementation) to a whopping 35.83% (in the nine weeks after implementation).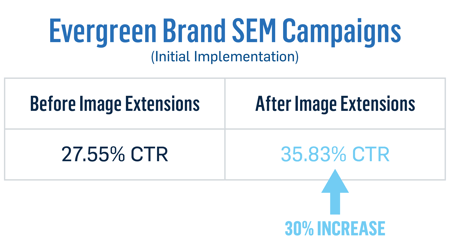 Visit Campaign
The visit brand campaign was designed to serve keywords specific to the Rock & Roll Hall of Fame's iconic brand, like "rrhof museum tickets" or "rock and roll exhibitions." They selected an eye-catching, dramatic photo of the building's exterior that sets the tone for the in-person visitor experience these focused searchers are looking for, which inspired more people to click through to learn more. The visit brand campaign with image extensions drove 40% of overall impressions and 52% of overall clicks across all visit and store campaigns.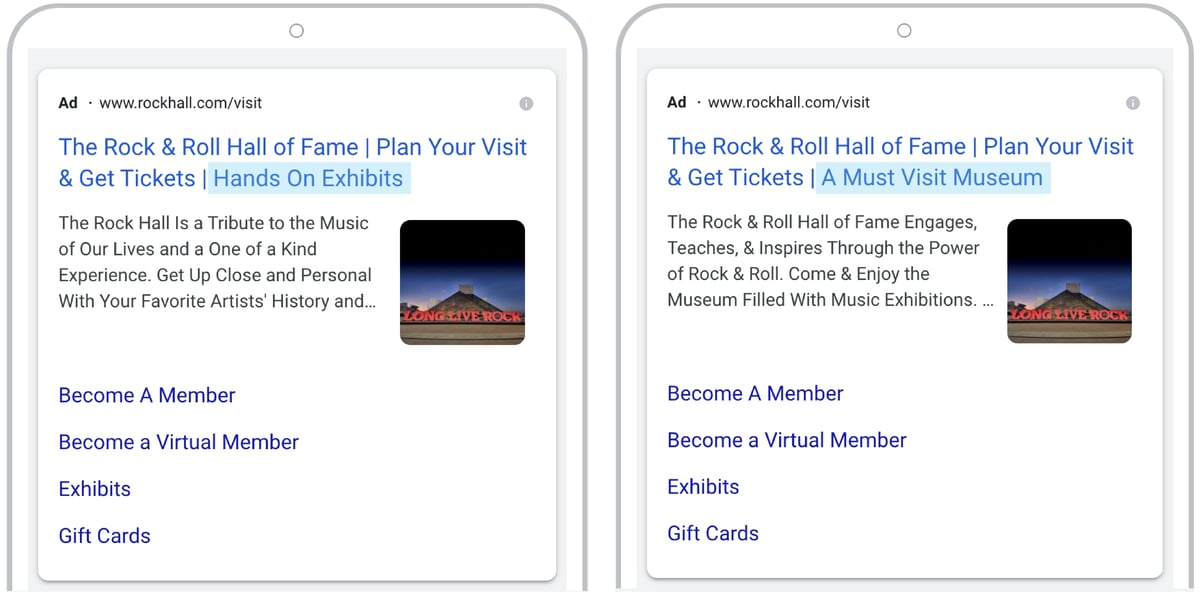 Store Campaign
Google created image extensions with e-commerce in mind, and the Rock Hall's store campaign demonstrates why. They showcased images of specific merchandise that website visitors could purchase if they clicked through the ad, delivering an enticing teaser of the online shopping experience. The store campaign saw slightly lower impressions and clicks than the visit campaign but had a higher CTR of 47%, compared to 41% for the visit campaign. That means that even though fewer people saw these ads, those who did found them to be more relevant to their search.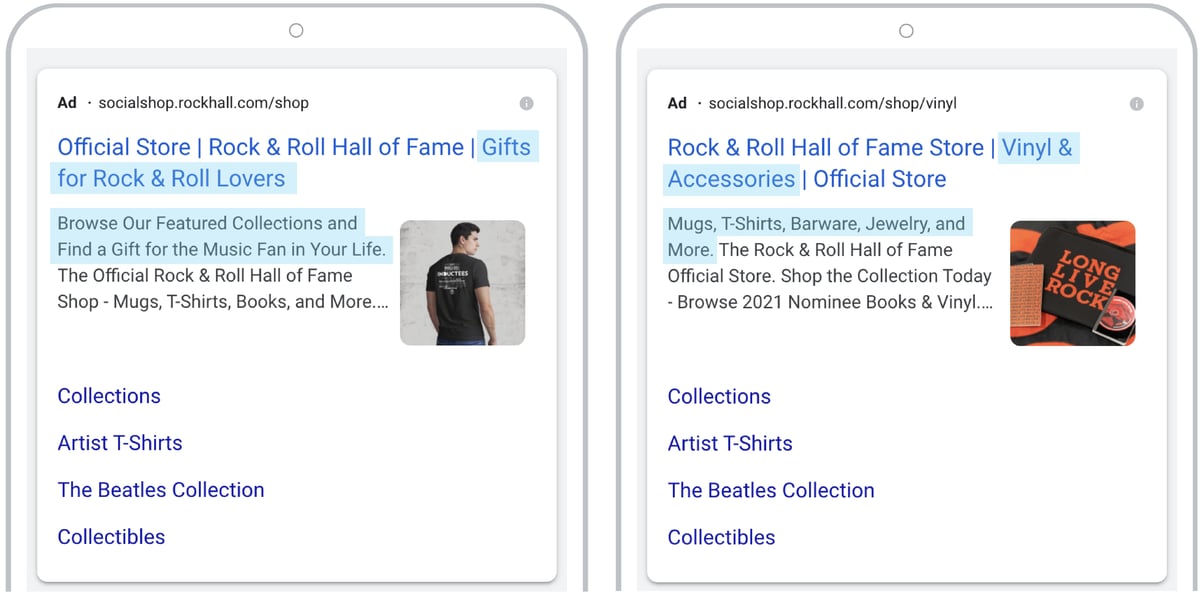 ---
What else do I need to know?
Image extensions seem to only enhance campaign performance, potentially increasing CTRs, clicks, and impressions alike. There's no real downside to trying them out!
That said, here are a few tips to keep in mind as you get started:
Experiment - Just like with the rest of your digital strategy, it may take some trial and error to find what works best for your organization and each of your specific campaigns when it comes to implementing image extensions! Specific images might serve you well for store campaigns, for example, while more broad images that convey the visitor experience, like Boston Ballet's picture of dancers in The Nutcracker or the Rock Hall's venue glamour shot, could work well for program-specific or general visitor campaigns. If you don't have a lot of assets to choose from, as of December 2021, Google has a library of stock images at your disposal, right within the Ads platform! You can also check out more stock image sites in the resources section of our Social Content Calendar for Arts Marketers.
Give Google Some Options - Google recommends adding at least three images to choose from for each campaign. From there, it will use machine learning to optimize towards serving the best-performing image, taking out the guesswork for you!
Logos? Big No-No! - Unfortunately, Google won't serve image extensions with text or graphic overlay. That means if you were hoping to lean on your logo, you're out of luck! Text that's organically part of a photo, though—like the "LONG LIVE ROCK" sign in front of the Rock Hall—is just fine and can help your brand shine through.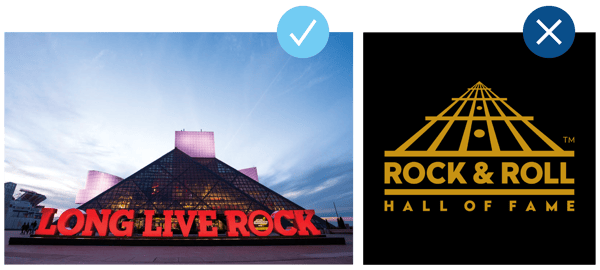 Keep Mobile in Mind - While image extensions can serve across devices, they are most likely to appear on mobile. In fact, they were previously only available on mobile and were added to desktop SERPs fairly recently. For the Rock Hall's visit campaigns, over 99% of clicks and impressions came from mobile! So be sure to choose thumb-stopping images that will show up clearly on a smartphone screen.
Check out Google's complete set of guidelines for image extensions here. And if you think you might need a helping hand, CI's SEM experts are only a few clicks away!