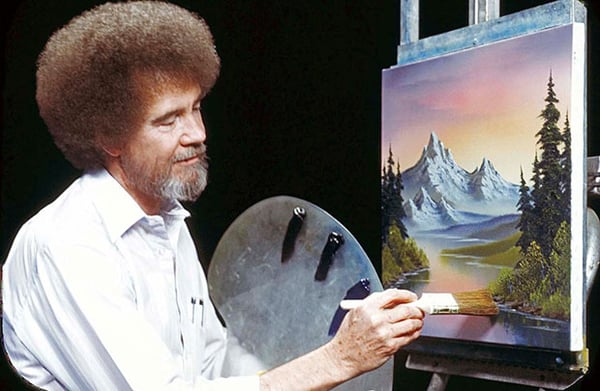 No, no, no. Not that kind of canvas -- Facebook Canvas!
Earlier this year, Facebook introduced Canvas (now known as Instant Experience) -- a fully immersive, mobile-only ad experience. The new format is full-screen and designed to engage users with a mix of video, carousels, and photo galleries.
As users click-through, they are progressively nudged toward your conversion goals, whether those goals are related to users viewing key pages of your website or purchasing tickets online.
Instant Experience's immersive design is optimized for mobile and may load up to ten times faster than your organization's website. This serves as another friendly reminder to invest in a frictionless, responsive website. You don't want to engage your audience with a gorgeous Instant Experience ad only to lose them once they get to your site. It should be a seamless user experience.

INSTANT EXPERIENCE IN ACTION
Valley Performing Arts Center
We worked with Valley Performing Arts Center (VPAC) to test Instant Experiences on a unique performance. It was the first time VPAC presented a silent-film and orchestral collaboration ("Ben Hur: A Tale of the Christ"). Stewart Copeland, the drummer for The Police, reassembled the score and performed in the concert.
We used very specific audience targeting and compelling creative that helped position the event to someone who wouldn't normally attend this specific kind of performance.
The Instant Experience ran for five days and resulted in a 120% ROI, which outperformed their separate desktop and mobile campaigns. The Instant Experience had a 1.44% key page view (KPV) rate and the average percent of Instant Experience Viewed was 46%.


Harris Theater
We worked with Harris Theater to refresh some existing assets to feature in their Instant Experience. We edited an existing video that began with violinist Joshua Bell warming up backstage followed by clips from the concert itself. It became a "journey to the stage," enticing viewers to continue scrolling to see what would happen next.
The Instant Experience ran for five days and resulted in a 105% ROI with a 2.29% KPV rate. The average percent of Instant Experience Viewed was 60%.
Similar to other Facebook ad units, we observed that bottom-of-funnel audiences (CRM and Remarketing lists) hit frequency - defined as two - at a faster rate than their top-of-funnel counterparts (acquisition audiences of scale, such as Friends of Fans or Lookalikes).
So, are you ready to paint those happy trees...um...create an Instant Experience for your organization? Here are four tips to help you get started:
1. Build the Instant Experience ad based on your overarching content strategy.
Whether you are a performing arts center, orchestra, museum, theatre, or ballet company, it's important to tell a cohesive, visually compelling story.
Inspire your audience with creative imagery, video, and custom text design that support your organization's objectives. Instant Experiences provide generous customization capabilities, which enable you to have an immense amount of creative control in the look and feel of your content. You can design units that help close ticket sales or can be used as storytelling devices in audience acquisition efforts.
2. Use existing assets.
Instant Experiences don't necessarily require time-consuming content creation resources. While a photo or video may have previously been used in a Timeline post, Instant Experiences can breathe new life into your best assets when "recycled" and paired with other content.

3. Keep it interesting.
Brevity is always your friend. The average view time of an Instant Experience is just 31 seconds per visitor, so make every second count! From our test campaigns, people viewed up to 60% or less of the entire creative, which included many components. Keep the videos short, memorable, and in context with your story.
4. Test the user experience of your Instant Experience ad before it goes live.
It's easy to send an Instant Experience to any account manager's mobile device to see how the unit looks across different operating systems. Studying how others navigate Instant Experiences can provide a world of insight. It will highlight intriguing aspects to capitalize on and can uncover possible pitfalls.
Upcoming: Like Instant Experiences' earlier cousin, the Carousel ad, Facebook is doubling down on this product after months of testing by making Instant Experiences available as an organic page post option. We're interested to see more Instant Experience-specific metrics roll out in addition to the two that are currently available: "Average Duration of Instant Experience Viewed" and "Average Percentage of Instant Experience Viewed."

In the future, we will be able to access detailed metrics such as "Dwell Time per component" and "Clicks per component." It's worth noting that, at this time, specific performance insights are only available for promoted Instant Experiences. For organic posts, you can view standard Page Insights, but nothing Instant Experience-specific.

Bob Ross photo via Google Images