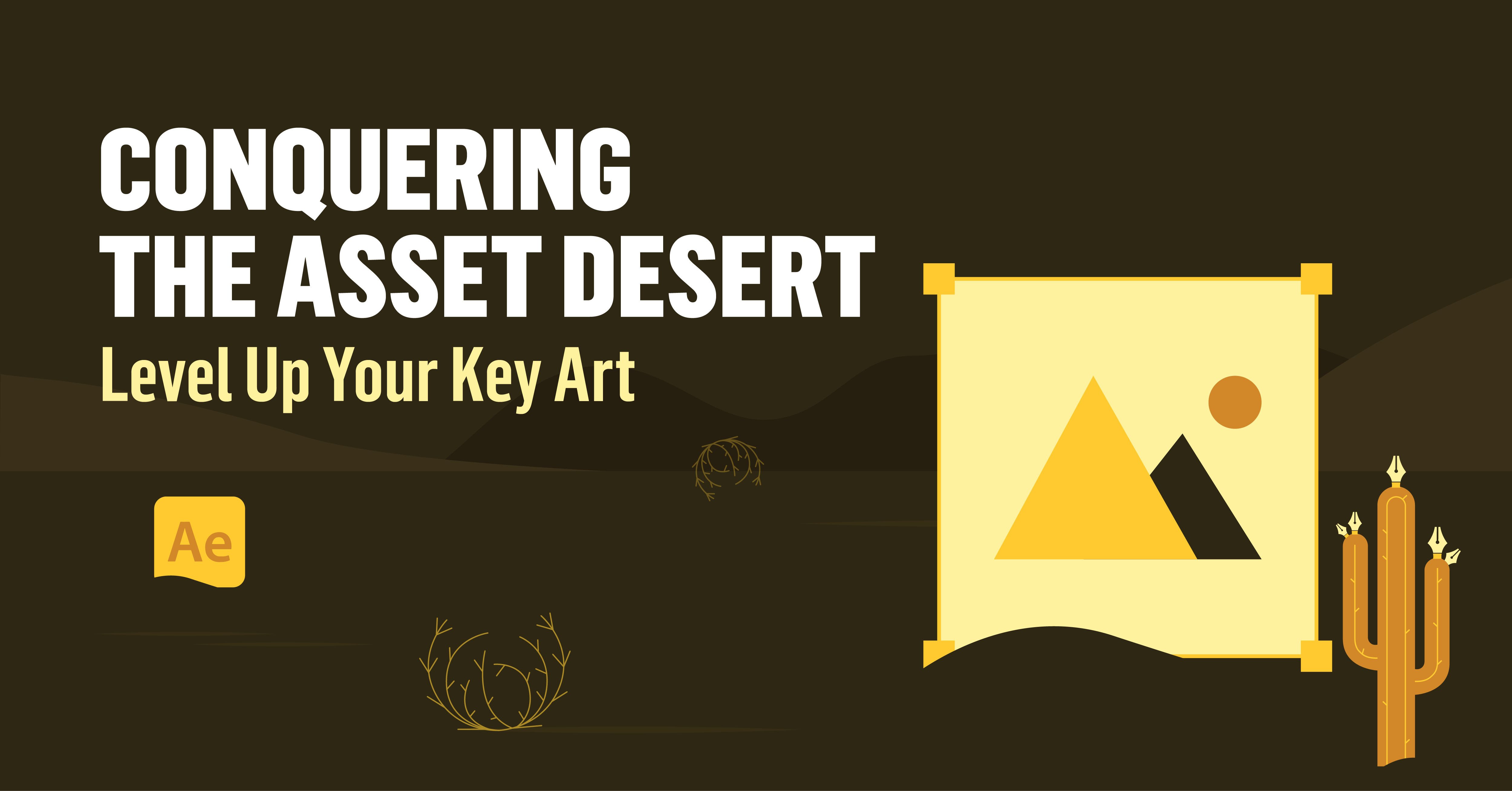 If you're a content creator, you're no stranger to getting creative with limited assets. But with short attention spans and competing internal priorities, it can feel overwhelming to think of fresh content ideas for paid campaigns. Enter: CI's content experts. Our content team has seen everything from working with a high programming volume to minimal assets.
Read on to take your key art from static to scroll-stopping. It's the first installment of a new blog post series to help you conquer the asset desert and craft content that converts. It's World Design Day, after all!
---
1. Elevate Your Key Art with Animation
Key art plays a crucial role in the marketing efforts of arts organizations, especially theaters. And the key (pun intended) to elevating static assets is to turn them into dynamic content. Animating key art helps your content be thumb-stoppable and deepens connections with your audiences.
We've worked with Hudson Valley Shakespeare Festival (HVSF) for 3 seasons and know firsthand how to elevate their key art before their fantastic dress rehearsal footage. Take, for instance, their key art for Romeo & Juliet. We broke out each element to bring them to life for audiences in this captivating motion graphic.
It's important to define the elements of key art that are a good fit for motion. We like to think of these elements in three buckets:
1. Elements that would move in real life
2. Elements that are central to the storyline
3. Subtle elements
The key art is already shaped in an hourglass, so we asked ourselves: what happens in an hourglass? The answer: sand trickles down! Second, it's important to focus on elements that are crucial to the storyline, like the constellation hands of this artwork. These are central to the Romeo & Juliet storyline, but with so many other elements, they might get hidden in the multilayered key art.
By thoughtfully revealing key art pieces, we can capture the audience's attention in new ways and leverage video content, which is a win-win!
---
2. Infuse Storytelling into Your Content
So you've animated your key art. The next step? Infusing storytelling.
We worked with First Stage on their production Carmela Full of Wishes—an ode to family, dreamers, and finding hope in unexpected places. To start, we had key art that featured Carmela and her dandelion.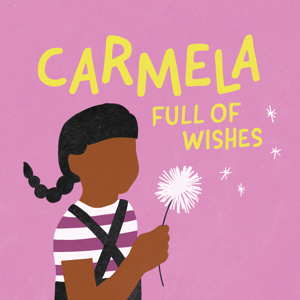 We thought about the real-life actions Carmela would take with a dandelion; you guessed it, she'd blow on them! By expanding the art to include more dandelion seeds, we revealed powerful storytelling moments, like family, hope, and community, through animation.
Pro Tip: Identify key art elements that can stand independently—like shapes, colors, or figures—and key themes from the production to help visually tell stories in new ways.
---
3. Create a New Vision with Key Art
We've covered subtle and expanded animation, but some productions need their unique vision. We did that for Oregon Shakespeare Festival's production of Revenge Song—a rowdy, punk rock take on French history. We got our hands on the artistic team's inspiration—a bunch of 90's punk zines—and instantly fell in love with their bold visual language. To leverage this in paid content, we looked to alphabet zine cutout visuals and the key art's color story to craft this in-your-face message for audiences.

Resource Alert—Animation Apps
Adobe After Effects is our best friend for animation. But, if that's not yet in your toolkit, we recommend getting started with animation in apps like:
---
Key Takeaways
✓ Elevate static key art with animation.
Animating key art adds dynamic elements and helps your static assets go a long way. It also gives you fresh video content, which, according to Meta, outperforms static ads by 35%.
✓ Lean into storytelling.
Infusing storytelling goes beyond sharing basic details like show titles, datse, etc. When you incorporate timely and relevant storytelling angles, you can show audiences how your production brings value into their lives.
Resource Alert: Don't forget to check CI's Social Content Calendar for a leg up on timely angles that will help your storytelling efforts!
✓ Use key art elements in various ways to keep things fresh.
Build on the success of your key art by defining what supporting visuals feel authentic to your production. Consider using vital key art elements in videos or carousels alongside dress rehearsal footage or behind-the-scenes content.
---
Want more tips on how to combat the asset desert? Get in touch with us to learn more about our content creation offerings, plus level up your content creation strategy!