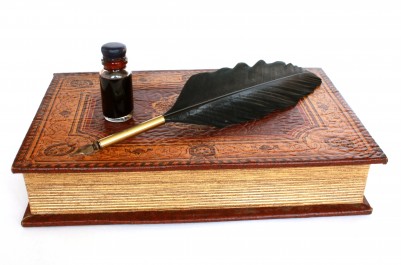 I've blogged a lot about the importance of email collection so naturally, I pay attention to how businesses go about collecting customer information. I was recently shopping a Kiehl's and as I was checking out the salesperson asked me for my email in the best manner I have ever heard:
"Would you like to be in our registry for discounts?"
What customer who loves their Kiehl's would say no to that? It immediately outlines the benefit for signing up. It doesn't include the words "email list" or "news & promotions" that sound like an invitation for spam. "Registry" sounds classy and almost a little old-fashioned, like I am going to be invited to a fancy wedding.
I asked the salesperson and she said they are highly trained on this verbiage and have tried many other lines and this one works the best. I was impressed.
I have also recently seen more and more companies offering incentives for an email address. Urban Outfitters has signs near their cash registers offering 10% off your next UrbanOutfitters.com purchase if you "ask to be signed up for Urban Outfitters emails." On the Jack Spade website, they offer "sign up and take 15% off." One of my favorite companies for their products and marketing, Nancy Boy, offers all users with an active email address on file 15% off all purchases through their Club Nancy Boy.
Do a quick calculation. Take the amount of revenue recieved from your customers with an email address on file in the past 12 months and divide that by the number of email addresses you have on file. That is the very rough value of an email address to your company. So each subsequent email address is worth roughly that amount. What are you doing to collect more of them?