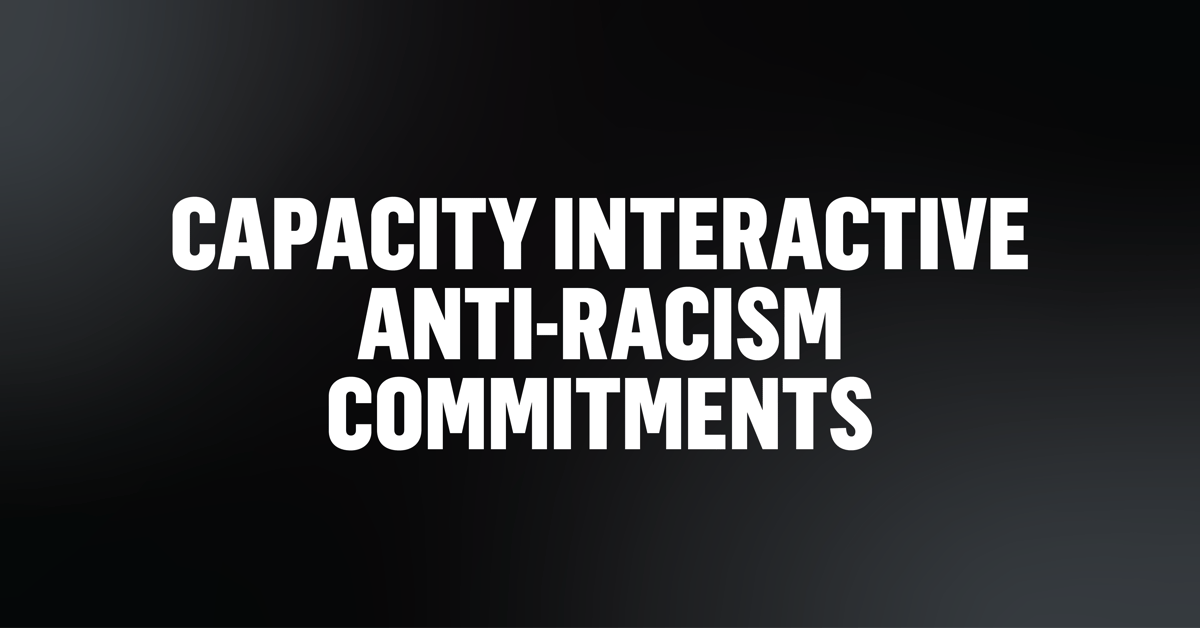 In the wake of George Floyd's murder, we shared a statement denouncing this act of racist violence and sharing our support of Black Lives Matter. A statement is important, but not enough. Real change can only come with clear policy, plans and written commitments.
We are in the midst of a pandemic, economic crisis, and social movement to acknowledge and dismantle our society's racist present and past. All of these forces deeply impact our industry and our company. The path forward is fluid and evolving almost daily. We choose to see this uncertain moment as an opportunity for reflection and a time to evolve and strengthen our commitment to equity and social justice.
In early April, author Arundhati Roy published the often-quoted piece 'The Pandemic is a Portal' where she writes:
"Nothing could be worse than a return to normality. Historically, pandemics have forced humans to break with the past and imagine their world anew. This one is no different. It is a portal, a gateway between one world and the next. We can choose to walk through it, dragging...dead ideas....or we can walk through lightly...ready to imagine another world. And ready to fight for it."
Today we publish our Anti-Racism Commitments to support our team on this journey, and to hold us accountable as we move towards becoming an anti-racist organization. As we write in our statement, we recognize this is a small but important piece of a larger commitment. Anti-racism work is ongoing and we are committed to progress because it will make our company, our partnerships, and ultimately our industry more equitable, stronger, and more successful. It is a moral imperative to confront and help dismantle a racist society.
---
History
Systemic racism is an intentionally designed system of laws, norms and power structures that pushes BIPOC down and helps white people rise up. Structural and individual racism oppresses, imprisons, murders, and removes resources and opportunities for BIPOC. It permeates US culture, history, and institutions, and every white person in America benefits from it. Capacity Interactive is a reflection of US society, so was built upon systemic racism, as well.
At Capacity Interactive, we have historically been and currently are a primarily white company with an all-white senior staff. We have failed to adequately acknowledge and put in practice a plan to confront and counteract white supremacy. White supremacy is like a moving sidewalk. Standing still is implicit racism. Anti-racism is walking in the opposite direction at a faster pace. In order to not be complacent in this system that permeates our society, we must clearly outline commitments to hold ourselves accountable to becoming anti-racist.
---
Shortcomings
We have fallen short in many ways, including: a failure to nurture a culture that is fully open to all opinions, perspectives, and values, particularly from BIPOC; a failure to provide adequate representation in our public-facing professional development; and, while we made small strides in increasing the diversity of our staff, we have fallen short in building a culture of adequate equity and inclusion, which has contributed to a higher turnover among BIPOC and a lack of BIPOC in senior and team leadership roles. We will inevitably make missteps as we continue to grow and learn. We remain committed to acknowledging these shortcomings and to learn, and move forward with an anti-racist lens.
---
Commitments
None of our words hold any meaning unless we make concrete plans for action. The following commitments came as the result of an anonymous staff survey and workshops, a team of representatives from across our organization, and through guidance from True North EDI.
This public document is meant to broadly outline our commitments and will be supplemented with an annual internal plan with more specific details and timelines. We also commit to publishing and sharing a report each year outlining our progress towards these commitments.
We honor our commitment to making space for everyone to feel welcome and fully seen and be able to show up as their whole authentic selves throughout their time at CI. To do so, we commit to the following practices, policies, and evolutions:
Internal Accountability
We will create accountability structures to ensure we act on our word, including:
Forming a Equity, Diversity and Inclusion (ED&I) advisory board dedicated to holding our company accountable to our Anti-Racist pledge.
Providing regularly scheduled pathways and structures for anonymous critical feedback.
Adopting an anti-racist lens in making decisions. Employing a line of inquiry to ensure we are prioritizing our Anti-Racist commitments.
Adding anti-racism accountability to performance evaluations. Holding staff and leaders accountable to acknowledging mistakes and constantly checking ourselves for fragility and learning from mistakes.
Regularly auditing and adjusting policies to ensure they align with our Anti-Racism Commitments.
Hiring and Promotions
Avoiding bias in hiring requires active change to old procedures. The language in job postings can be unintentionally discriminatory - even indirect wording can discourage applicants from applying. We recognize that hiring BIPOC is only a beginning.
We commit to:
Revisiting job descriptions to pinpoint and mitigate the potential for harmful bias.
Forming a hiring committee to expand CI's network by proactively connecting with BIPOC candidates and institutions and providing feedback and evolution of our hiring process to become more equitable.
Decentralizing the promotion process and forming a committee to review proposed promotions and provide ongoing feedback about the promotion process.
Running hiring and promotion decisions through an anti-racist lens.
Ensuring leadership positions to BIPOC both at the team leader level and on the senior staff level.
Internal Team Education and Professional Development
We are looking at anti-racism as a critical thread in our ED&I work. In predominantly white spaces, the burden of education around issues of race and racism has historically and unfairly fallen on the shoulders of BIPOC. Those individuals are rarely acknowledged or compensated for that contribution. Therefore, we commit to dedicating resources to ED&I education including:
Commitment to an annual budget for professional internal ED&I education.
Providing space and time for staff to continue the development of staff-led ED&I education (affinity groups, anti-racism book club, etc.).
Auditing and diversifying existing internal professional development structures for more equity (topics, leaders, etc.).
Clients and Industry
We recognize the privilege of working with arts and cultural organizations across North America and strive to use our position that reaches across many institutions to set an example, magnify historically marginalized voices, and effect positive change. We will work to diversify our client base and network to include more BIPOC led and/or majority organizations. To that end, we pledge to:
Publicly identify as an anti-racist organization.
Committing to engaging in values-driven feedback with Clients rooted in respect and learning when confronted with situations or requests that are in opposition to CI's Anti-Racist Commitments.
Recognizing that when a team member is confronted with external DEI-centered tension, resolving this tension is the collective burden of CI. It is the choice of the team member to contribute to the resolution or to opt out of the resolution process.
Expand our network of BIPOC arts administrators and leaders which includes attending and sponsoring events hosted by BIPOC-led organizations.
Develop Anti-Racist/Anti-Discrimination Value of Engagement to be signed by attendees of our conference.
Broaden speakers and guests at Digital Marketing Boot Camp for the Arts, on the CI to Eye podcast and across other public-facing resources to help amplify BIPOC voices.
Offer grants of digital marketing consulting work to arts organizations that primarily serve BIPOC communities, are BIPOC-led, or are fighting for social and racial justice.
We recognize this statement is a small but important piece of a larger commitment. Anti-racism work is ongoing and we are committed to evolving towards progress because it will make our company and partnerships more equitable, stronger, and more successful and we believe it is a moral imperative to confront and help dismantle a racist society.
If you have questions or want to know more about how we created these commitments, please get in touch.