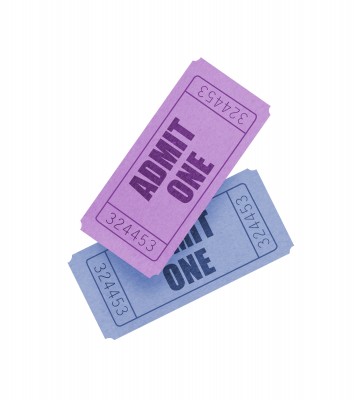 As any arts marketer knows, traditionally subscriptions are sold using direct mail. But what happens when you apply the principals of direct mail to banner advertising?
With our clients at New York City Center, we wanted to test if we could be successful using 100% smart digital targeting to acquire new subscribers. The answer appears to be yes.
After a season of using retargeting technology to sell Encores! single tickets, we had a pixel pool of Encores! single ticket buyers. Given they'd purchased Encores! single tickets, these buyers were the best target for subscriptions. Instead of saving their addresses and sending costly direct mail, we served banner ads to these users, plus any users who'd visited the Encores! subscription pages. Plus, we served ads to the social connections of the Encores! STBs, because we know theater fans usually have friends who are also theater fans.
No other efforts were made except one Playbill.com sponsored email. We kept it in a vacuum to test if digital ad media alone could move new subscriptions.
The results? We sold subscriptions to more than 230 new households during the campaign period. We saw an ROI of 846% based on the combined media cost of these two efforts. If direct mail was included, it may have eroded this ROI since it is so expensive to execute. City Center was certainly brave to test this and it paid off. Hopefully this can serve as a useful case study to other organizations.