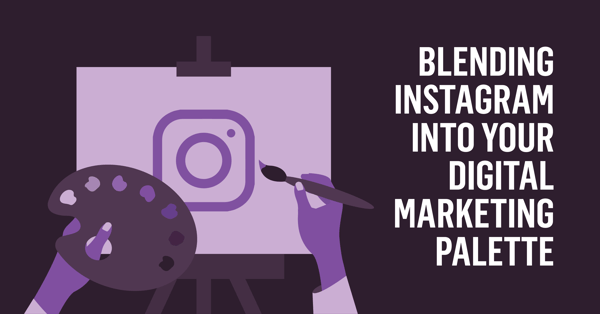 Instagram's strength as a photo and video sharing platform makes it a natural social media fit for visual art museums looking to engage audiences with their collections, exhibitions, and events. Our partnership with the Minneapolis Institute of Art (Mia) has demonstrated how seamlessly Instagram can be integrated into a comprehensive and highly-tailored marketing approach with Facebook and other digital channels.
---
Find the Right Tools
Mia is an encyclopedic art museum and one of the largest arts institutions in Minnesota. Their collection and major exhibitions are enhanced by a host of programs and events serving the community, from children through adults. We began our partnership with Mia in early October 2018, working together to bolster their digital strategy for an upcoming special exhibition. Our Facebook campaigns, in particular, saw impressive results, helping Mia hit and ultimately exceed both their revenue and attendance goals for this exhibition.
In planning for our next special exhibition, we looked for ways to build on this success. Hearts of Our People: Native Women Artists was an exhibition dedicated to showcasing the artistic talents of over 115 Native women artists and scholars. The first major exhibition of its kind, it featured a wide range of artistic practices, including paintings, pottery, textiles, photographs. Instagram was a natural place to expand our strategy given its visual storytelling capabilities, relevance to Mia's audience, and the diversity of visual content contained in this exhibition. Mia already possessed a strong presence on Instagram by posting regularly on their page and the marketing team was motivated to begin advertising on it.
---
Prepare Your Canvas
We centered our digital strategy on comprehensive, long-running Facebook and Instagram exhibition campaigns in pursuit of Mia's ambitious ticket sales goals. These long-running campaigns were complemented by shorter campaigns for programs and events surrounding the exhibition, which had their own attendance goals. Audiences are constantly moving between platforms and devices; the beauty of weaving together a strategy across Facebook and Instagram, augmented by Google display, was that it fostered a multi-touchpoint targeting approach to deliver highly relevant messages to audiences at each point in their journey, wherever they happened to be on a given day or time.
We found and engaged new audiences, and motivated them to continue to the Mia website where they could engage more deeply with content and be added to retargeting pools. We tailored our content and messaging in line with the audiences' respective consideration stage, as well as the time-sensitivity as the exhibition progressed.
---
Focus on Technique
Because this was a particularly unique exhibition, we utilized Facebook's interest-based audience pools to target users based on their interests and hobbies that align with the subject matter of the exhibition, with geo-targeting to ensure we connected with those in the greater Minneapolis area. In addition to these interest audiences, we also targeted lookalike audiences, social engagement audiences, email lists, as well as various retargeting audiences.
Content for the main Facebook campaign featured a healthy mix of post types, including image, video, slideshow and link posts, such as this one featuring a review from the New York Times.
We also served posts that featured different artists included in the exhibition, often with a short quote to share their process and their connection to the exhibition.
We took a similar approach to content on Instagram, starting the flight with acquisition-focused language and moving to urgency messaging towards the end of the campaign. On Instagram, we served content in feed and on their Stories to reach a range of Instagram users, as well as serve a diversity of post types. We served a majority of feed placement posts, so it wasn't surprising to find that this placement generated higher conversion rates, while Story posts boasted relatively low costs.
As previously mentioned, while these long-running campaigns aimed to drive exhibition ticket sales, we also ran a series of shorter flights for each of the events related to the exhibition. These shorter campaigns served an integral role in engaging audiences in the rich programming available at Mia, as well as building audience pools that we then targeted in our general Facebook and Instagram flights, all at a very low cost.
---
Experiment with Color
For a majority of these flights, we ran event response campaigns which we've found to be an effective strategic approach to spreading word of mouth about an event, particularly for non-ticketed or free events. Once someone responds to an event post, Mia was able to continue communicating with interested individuals with further event details through their event page without having to spend any additional marketing dollars. We employed full-funnel strategies for each of these event campaigns, geo-targeted to the greater Minneapolis area.
For a handful of these events, we ran both a Facebook event response campaign as well as an Instagram campaign, with the hopes of reaching more potential attendees. Since we are unable to run event response campaigns on Instagram, these flights were built to drive people to the event landing page on Mia's website. Once they've reached the website, users are then added to our retargeting pools.
---
Stand in Awe of Your Creation
The long-running exhibition campaigns on Facebook and Instagram helped Mia to surpass their attendance and revenue goals. Each platform was highly effective in driving users to the website for a low average cost. In addition to driving interest to their respective events, the event response campaigns also garnered exhibition ticket purchases, amounting to significant additional exhibition ticket revenue.
Our work with the marketing team at Mia has shown how dynamic Instagram and Facebook can be, particularly when used in tandem to create a rich, multi-faceted strategy of both long-running exhibition campaigns as well as shorter event-focused campaigns. By taking a broad view at the audience life cycle, anticipating the content and messaging that will be most compelling at each stage of their journey, and laying opportunities such as special events into that content, Mia has developed an engaged audience on these platforms that they will continue to develop for future exhibitions.