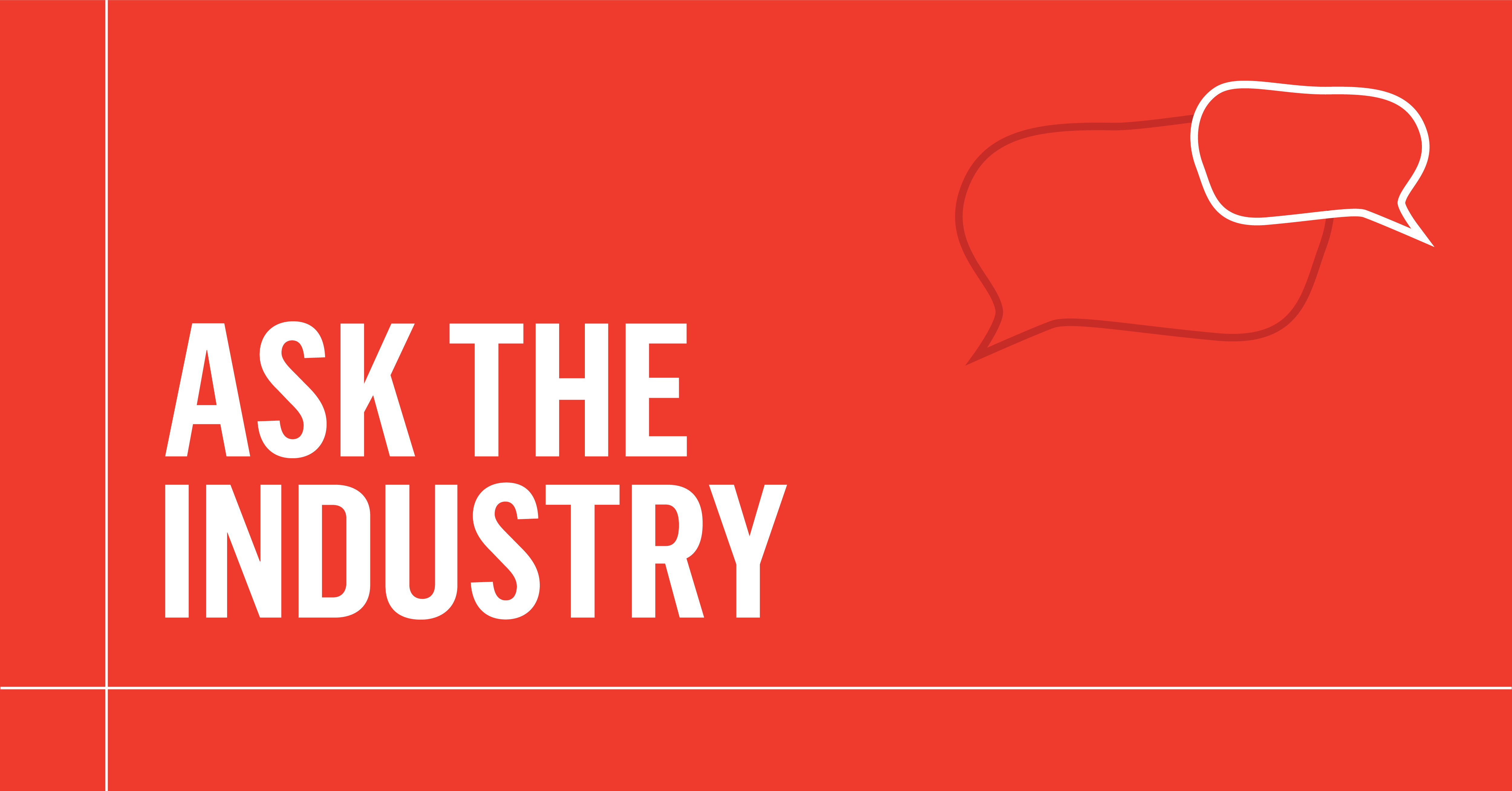 Ask the Industry is a direct line of advice and inspiration from organizations learning and sharing valuable lessons. We hope these insights spark new ideas at your organization.
Your organization has a mission statement, right? How about a values statement?

Values are intrinsic to your organization's day-to-day, and they shape its operations. If you don't have defined values, you're missing out on a key piece of internal culture and external connection with audiences.
Among the leaders in values-driven work is Alliance Theatre, the national performing arts theatre of Atlanta, GA. With clearly defined values and a commitment to equity, diversity, and inclusion (EDI), Alliance is a stand-out example of how leading values-first benefits everyone.
We asked Alliance, "How do you live your organizational values, internally and externally?" Christopher Moses, the Dan Reardon Director of Education/Associate Artistic Director, and Mike Schleifer, Managing Director, answer everything from determining organizational values to staying true to those values when they are challenged.
---
How did Alliance Theatre determine its organizational values?
Mike Schleifer: Organizational values are dynamic and change to some degree, over time, depending on given circumstances. What never changes for Alliance is that we are in service to Atlanta. That is the foundation of our mission.
If we are in service to Atlanta and we are in the storytelling business, then we have to tell diverse stories. To tell those stories well, we need diverse storytellers as playwrights, directors, and actors. We need diversity among our marketing and fundraising staff, to authentically message what those stories are about—and that extends to our staff and our board. We have to make sure we all can do our best work, and that requires real equity and inclusion in the workforce. That's a complicated thing to achieve, but it's critical, and what brought us to our value statement.
Alliance Theatre's values statement:
Acknowledging and embracing differences in identity is essential to a dynamic cultural conversation. This is why we are committed to equity, diversity, and inclusion in all areas of our organization.
---
How do you ensure Alliance Theatre's values are reflected throughout the organization?
Mike Schleifer: We work to make sure our values are considered and prioritized in all aspects of our work, from the artists we work with to the stories we put on stage and all the details in between. A few key areas of focus that are led by staff committees include:
Hiring practices that focus on increasing the diversity of our staff and improving our job recruitment strategies
Governance and partnerships that focus on increasing diversity on our Board of Directors and engagement with community organizations and leaders
Artistic and curatorial to diversify our creative teams and implement more equitable practices and transparency in our season planning
Working conditions to make our company more equitable for our employees, including improved caregiver and parental support, ending salary disparities through pay equity studies, and providing a balanced work schedule
By opening up this work to our entire staff, we are consistently held accountable for best practices and we learn how we can improve our operations. It makes each of us more aware of opportunities to be more inclusive in our day-to-day practices.
---
Alliance Theatre's vision is to model radical inclusion. How do you uphold this work?
Christopher Moses: I think it starts with listening. This applies internally to the staff, artists, and board, and externally to the larger community with whom we work. We ask difficult questions and invite genuine dialogue about how we can be more inclusive at every step, such as: Does our work reflect the community? Does our staff? Our board? If not, how can we take both immediate and long-term steps toward correcting this disconnect? Is our organization one that values its workers?
Or, one of my guiding questions: For whom is this not working? The answer to that particular question can inform further steps that need to be taken toward radical inclusion. To uphold this work, it's important to distill from these conversations specific goals you can enact, then hold fast to them and be transparent about progress.
---
You received online pushback for vaccination requirements earlier this year. What did you learn from that process?
Mike Schleifer: We listened to and responded to every concern. I think we learned that there are many complex reasons why people feel the way they feel about any given policy, and it's not our job to correct them or argue. It's our job to listen, understand, and respond accordingly with respect and care.
For this particular issue, the response always included the fact that this policy was intended to keep our artists and audiences as safe as possible, and it was allowing us to perform in a responsible way given the current threats. What became clear early on was that whatever policy we implemented would be met with agreement and disagreement. Neither our staff nor our patrons are monoliths.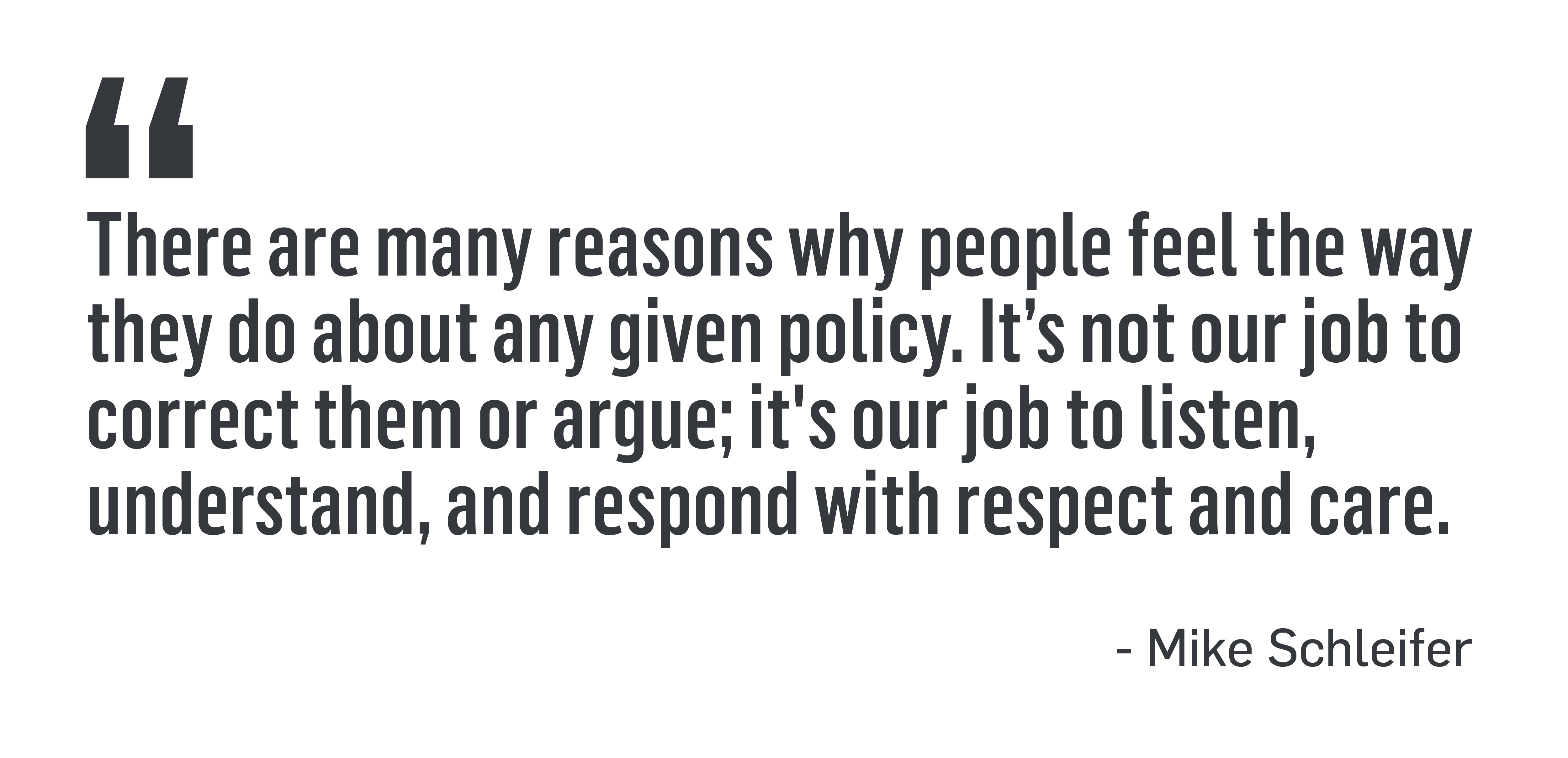 ---
In the face of controversial decisions or in challenging times, what advice would you give to organizations about staying true to their values?
Christopher Moses: When faced with challenges, it's vital to deeply examine your mission and see if you are keeping that promise to your community. Set clear goals on what you need to correct or improve where you see shortfalls. I think it's wise to choose 3-4 strategic priorities you can immediately address. Then, with the staff working together, methodically move towards new goals that will better reflect your stated values.
With this are two temptations worth avoiding: the first is the hubris in thinking you can solve every challenge at once, which can lead to paralysis. The second is assuming your values can be compromised because of a particular challenge. It is precisely in the most challenging of times that we need to lean on our values as our guide.

---
What has forefronting EDI efforts taught you about leadership in the arts sector?
Mike Schleifer: I think it has taught us how serious the need is for this type of work. Artists involved in our listening sessions shared needs for greater diversity and expanded access to decision-making processes at every level of the organization, and I know that need is not isolated to Alliance. By centering this work and investing in it, I've come to realize that you cannot lead an arts organization effectively without it. All decisions are now made through an equity lens. That's the right business decision, and it's the right thing to do from a social justice perspective.
---
What advice would you give to organizations creating their own EDI task forces?
Christopher Moses: Integrate these efforts fully into the fabric of your organization. If you want to create lasting change, EDI work cannot be separate from your mission. It must influence and guide decisions in every area of your work, from hiring to evaluations to what you produce and everything in between. I also think it's important that executive leadership participate in task force meetings at the earliest stages of their development. It must be made clear that this is a priority from day one.
---
Do you have more questions for these arts administrators? Ask them in our comments section!