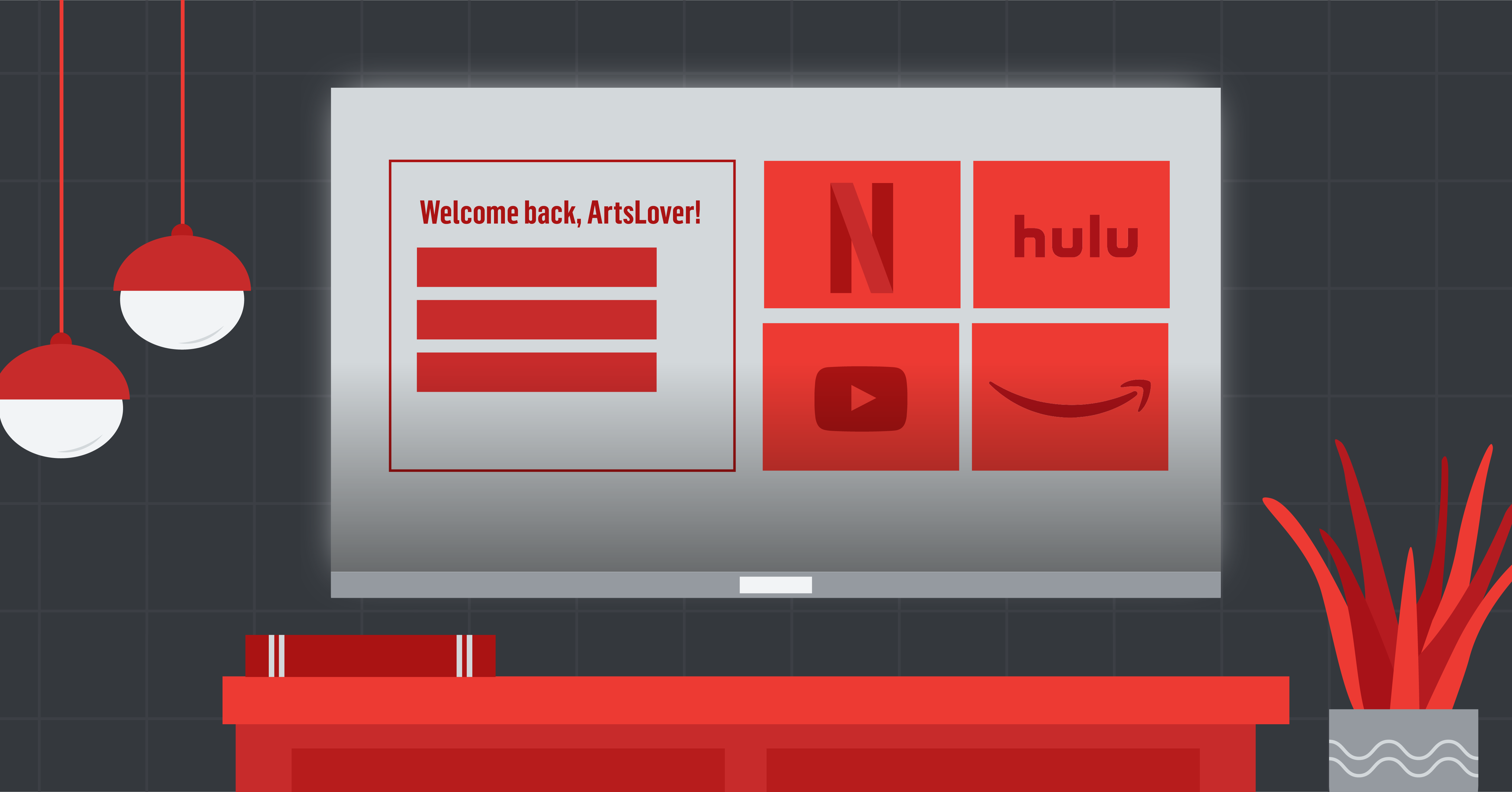 Almost all Americans watch television—around 80% on any given day. But the way audiences are watching has changed. Many now tune in to connected TV (CTV), which streams video content via a connected TV device (think smart TVs, Roku, AppleTV, AmazonFire, etc.). This video content is delivered "over the top" (OTT) instead of via a cable or satellite connection, through streaming services like Netflix, Hulu, YouTube, and Amazon.
CTV is expected to be adopted by 82% of households within 2023, with 44% of households eliminating linear (traditional broadcast) TV altogether. According to Nielsen, in July 2023, linear TV dropped below 50% of total TV usage in the United States for the first time, and streaming services accounted for a record 38.7% of total TV usage.
Advertisers are making the switch, too. CTV ad spends in the U.S. have increased from $6 billion in 2019 to a projected $25 billion in 2023. But is CTV advertising right for arts audiences? Let's explore this together!
---
Should I Invest in CTV Advertising?
As with other digital advertising channels, CTV ads can be bought directly or programmatically. (Note that while Hulu has an open ad platform, Netflix does not yet.) The pros and cons for both methods are similar to those for other channels.
Direct Buys: With a direct buy, you ensure the placement is exactly where you want it, but you sacrifice scalability, targeting, and tracking. If you use a programmatic strategy, the specific placements aren't guaranteed, but this audience-centric approach incorporates stronger targeting and tracking capabilities.
Programmatic Approach: In almost all cases, we recommend a programmatic approach. For arts organizations, efficiency is paramount—we need to reach a specific audience on whatever platform they're using, and programmatic CTV ads enable this behavioral targeting.
Conversion Tracking: Although programmatic CTV ads allow for some conversion tracking, it's important to note that tracking isn't as robust as on other digital channels. Users typically can't click through an ad on a CTV device. So, like linear TV, it can be difficult to connect this strategy to conversions. Think of CTV advertising as an awareness tool rather than an ROI driver.
Content is still Queen: Keep in mind that, as always, content is crucial. The success of CTV campaigns largely depends on how compelling the video ads are.
With average CPMs (cost per thousand impressions) hovering around $40-$60 for CTV ads, smaller budgets would be better served on other channels. As the largest ad-supported OTT streaming service, YouTube is an excellent alternative for maximum budget efficiency. lower CPMs and strong targeting and measurement capabilities, YouTube is the first place we recommend investing to explore digital video and streaming.
---
CTV Advertising in Action
American Ballet Theatre
For American Ballet Theatre's (ABT) 2023 Met season, featuring beloved ballets like Giselle and Swan Lake, we ran a CTV campaign from April through July. To complement the CTV ads, we ran display retargeting segments based on CTV ad viewers and website visitors. By adding these clickable display retargeting strategies, we could better understand conversion behavior and impact.
Most impressions were delivered on Pluto, NBCU, and Fubo. While other streaming services like Hulu were available options, ads didn't end up serving on those placements—this prime inventory is limited and expensive.
The primary goal of this campaign was awareness. We reached 117,000 unique households, an average of seven throughout the campaign. Purchases attributed to the campaign were largely through the display banners and not the CTV ads, although these results gave us a sense of just how impactful the CTV ads were in creating awareness that led to considered action.
Results: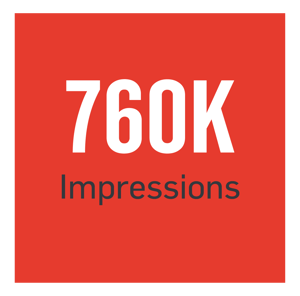 The Kennedy Center
When you have a blockbuster title with visually stunning video assets, like Moulin Rouge! The Musical at The Kennedy Center, CTV is a natural fit!

For this campaign, the video ads served exclusively on CTV devices. Conversion tracking is virtually nonexistent for CTV placements, as there's little click-through ability, so these CTV ads were also accompanied by retargeting display banner ads. Although the objective here was awareness, the display banners do provide the ability to directly drive page views.
Results: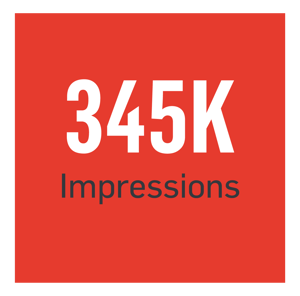 ---
CTV ads aren't a good fit for every arts organization, but when they are, they're a powerful tool to reach audiences where we know they're watching.
Intrigued by CTV? Get in touch—we'll create and implement a custom digital marketing plan that moves your entire organization forward.