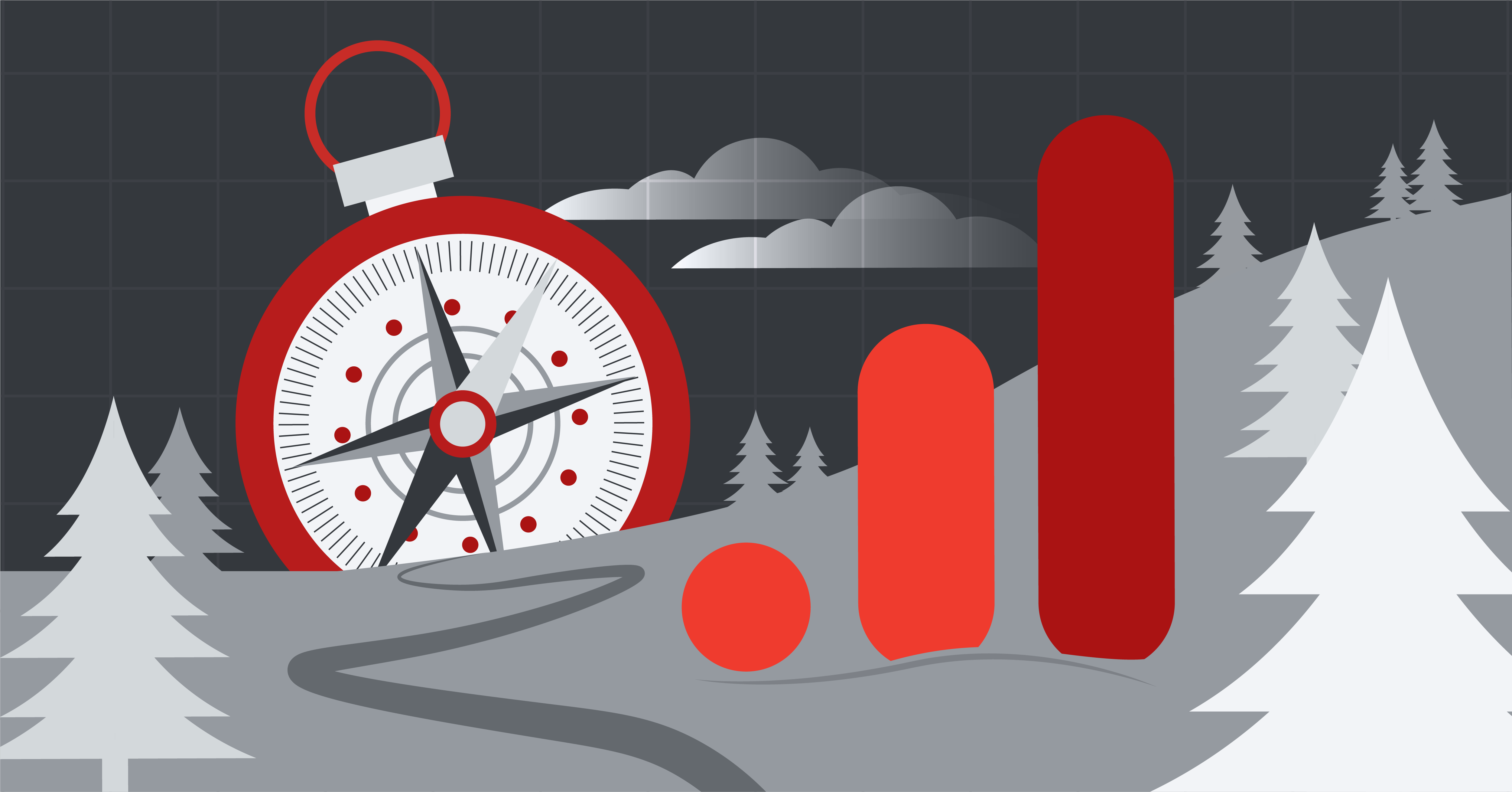 Whether you took the plunge into Google Analytics 4 (GA4) by choice or got nudged by necessity, you've officially bid farewell to your old Universal Analytics (UA) account. Congrats! Pat yourself on the back for navigating the switch and leading your organization through this crucial change.

While the mandatory migration served as the initial step, the real journey begins now as you explore the platform more deeply and tailor it to suit your unique needs. If you're still coming to grips with the new system, we've got you covered with a comprehensive breakdown of how GA4 stacks up against UA, along with tips for getting the most out of this powerful tool.

Consider this your 2.0 lesson in becoming a GA4 Jedi.
---
GET A HANDLE ON KEY METRICS
UA and GA4 use different methodologies to calculate key metrics. Understanding how the systems differ will help you compare reports year over year and make informed decisions about website improvements.
What Changed: Overall, GA4's improved methodology yields more accurate and efficient measurements. Check out our guide on how to compare key metrics across UA and GA4.
Pro Tip: Don't worry about UA's Session Duration and Time Spent on Page. These metrics didn't take into account whether your website is active in someone's browser or hidden in another tab, nor do they capture how long someone spends on a page if it's the last or only page of their visit.
Engagement time in GA4 corrects for each of these use cases, providing a more accurate calculation of time spent. But at the end of the day, we urge our clients to focus more on what people are doing rather than how much time they're spending on your site.
---
CHECK YOUR GOOGLE SIGNALS
Both UA and GA4 rely on Google Signals to collect demographic and cross-device information about your audience. Signals work by gathering data from users who are signed in to their Google accounts and have Ads Personalization enabled. They unlock key insights into the Google users in your audience—including age, gender, and interests—and allow for cross-device remarketing.
What Changed: Activating Google Signals can have an adverse effect on the data you see in your GA4 reports, so you might not be getting the full picture. Google applies "Thresholding" to reports with Signals enabled in order to protect user anonymity. That will often mean you only see a fraction of your data set. For example, when looking at the "Traffic Acquisition" report, some campaigns may be missing entirely, even though we know they drove traffic!
Pro Tip: If you enable Google Signals, but would like to see your full data set, you now have the option to turn off "Include Google Signals in Reporting Identity." This will reduce the likelihood of Thresholding in your reports.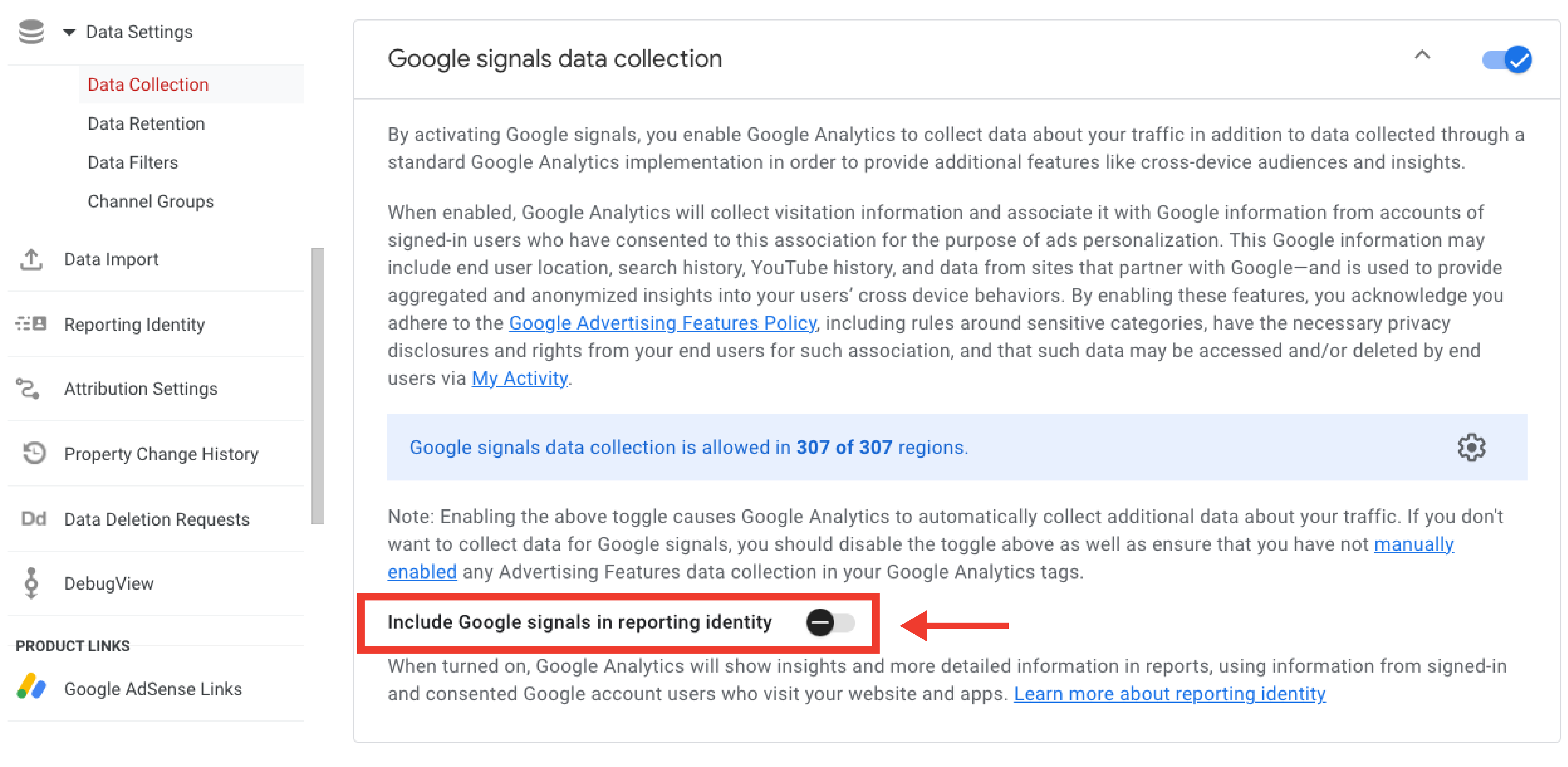 ---
PAUSE BEFORE YOU PERUSE REPORTS
One of the biggest differences between UA and GA4? Data freshness, or the time it takes for Google to collect and process events from your properties. The less time it takes, the fresher the data and the sooner you can analyze reports.
What Changed: Google used to provide same-day data within UA with a lag of minutes, providing close to real-time data. Beyond the Realtime reports, GA4 does not provide same-day data and can require several hours to process previous-day data.
Pro Tip: Wait until around 12pm local time to review previous-day data in GA4.
---
RETAIN DATA FOR LONGER
As an analytics all star, you'll likely want access to historical website data—but Google doesn't store data indefinitely. That's where data retention controls come in.
What Changed: The default data retention in UA is 26 months, but you can adjust that setting to "do not automatically expire." Compare that to GA4, where the default data retention is just 2 months unless you update it in the Admin settings, and the maximum data retention is 14 months.

Luckily this limitation only applies to granular user- and event-level data, plus the Explorations section of GA4. All of the trend reports will continue to populate with data beyond 14 months, including sessions, revenue, or page views over time. However, digging into more granularity may result in missing or incomplete data.

Pro Tip: Should you need it, you can retain granular data with Google's data warehouse, BigQuery. Pros: you get your data; cons: there's a cost, and it's designed for data scientists and analysts (read: not marketer-friendly, for the most part).

The good news: Google recently announced Duet AI for BigQuery, which can suggest code based on conversational queries. It is currently only available by request.
---
DATA-DRIVEN SUCCESS
With just a few tweaks to your analytics settings and processes, you can ensure your GA4 data is reliable and your analyses capture all significant user behavior for your site. Now you're ready to conquer your inaugural season with GA4!
---
LOOKING FOR TAILOR-MADE SOLUTIONS?
Let's talk about how our Analytics team can help you train your team, streamline analytics processes, and customize reports.