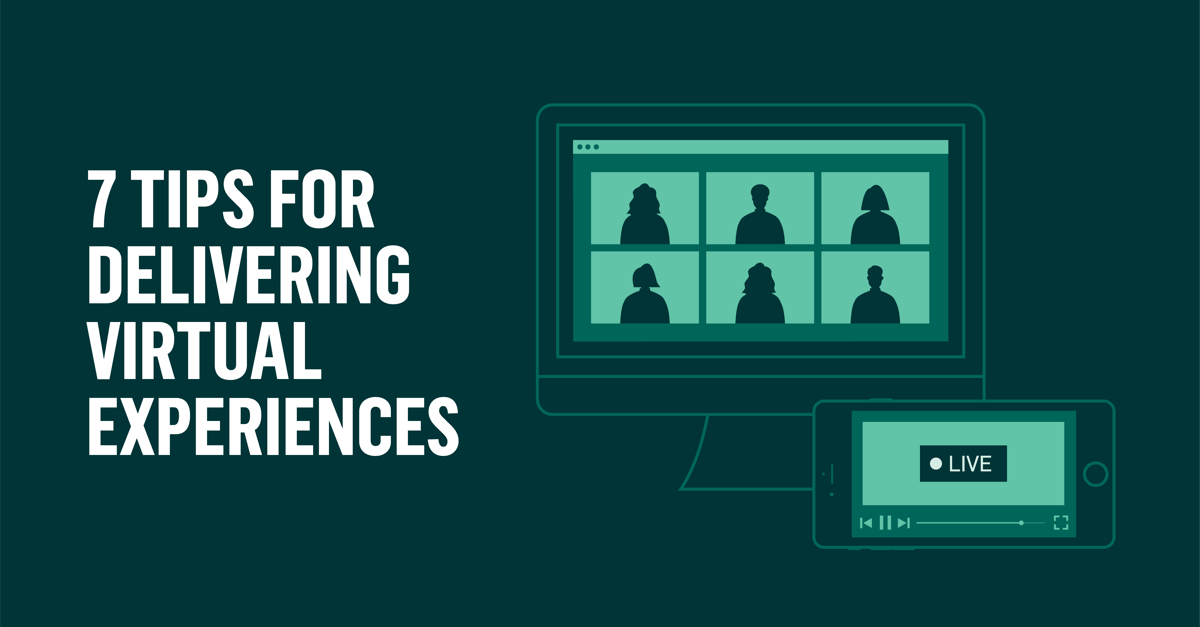 Since the beginning of the coronavirus pandemic, the arts and culture industry has been spilling out of online spaces. We've embarked on virtual tours, taken online classes, and watched countless live-streamed performances. We've seen foster dogs meeting fish, Instagram dance classes, and science snacks. Here at Tessitura, organizations using our e-commerce platform have sold more than 10 times as many digital experiences on their sites this year than at this time last year.
So how do you get started with monetizing virtual experiences? We've taken a look at the arts and cultural industry, including the leaders who shared their insights in "CI to Eye Live: How Arts Organizations Are Monetizing Livestreams and Digital Content" (available on YouTube), and have put together some tips to help you plan.
---
Decide what experience you want to provide — and how
The first step relies on the decisions of your artistic or programming team: are you looking to offer live-streamed events or produced videos? Virtual tours or field trips for your garden or gallery? Remote classes or workshops? Exclusive lectures, panel discussions, or Q&A with a featured artist or thinker? A single event or a series?
Whatever your team wants to present, your first logistical decision should be how to create, store, and share the content. Articulate your goals. For example, are you looking to transmit a video or stream, or do you need to foster real-time interaction? Do you need a partner who can help you select the right equipment and set up any infrastructure you need?
You may want to make sure that your potential partner's terms of service permit you to sell the hosted content independently and embed the content on your site, depending on your distribution plans. Finally, and perhaps most importantly, always consider the quality and price of any third-party platforms.
---
Determine your pricing structure
Once you have planned those logistics, it is important to consider how you will offer the virtual experience to your audiences in a way that make it feel both affordable and worthwhile—while still maintaining the value of your product. Will you extend offers to draw people in? Will you offer discounts to donors, members, or VIPs?
This may be the right time to set up a pay-what-you-wish model for your content, until you find the right price. A pay-what-you-wish model can help you gauge your audience's price sensitivity—and generosity.
Remember that virtual experiences can let you grow your audience beyond your local area. Once people can connect with you without visiting in person, you may discover a national or even global audience. Consider this alongside your pricing structure and make sure that all local and national tax obligations are a part of your planning.
---
Encourage donations
While virtual events can't always command the same prices as in-person experiences, they do often foster the kind of gratitude that results in spontaneous donations. If you have fixed ticket prices rather than pay-what-you-wish, consider setting up your purchase path to accept add-on donations. Regardless of your ticketing model, make it easy for participants to contribute during or immediately after their virtual experience.
The Houston Symphony has been holding online concerts since May, charging first $10 per household ticket and later raising that to $20. As CMO Gwen Watkins shared in the CI to Eye Live event mentioned above, the Symphony consistently garnered an extra 50% in revenue from add-on donations. After several weeks, they even raised their suggested donation amount from $10 to $20, and saw their average donation amount go up by around 20%.
---
Refine access
So you've determined how your customers will access your virtual experiences, and you've set up your pricing. Depending on your specific content, you may want—or need—to further limit access to the product by time, person, or other criteria.
Rentals: You can offer your digital experience as a rental, where a customer purchases the experience and can then access the content for a specific period of time after their purchase. Alliance Theatre did this with their production of Naked Mole Rat Gets Dressed. Ticket purchasers received the video link on the day of their choice, and then had 48-hour access to the show.
Limited availability: For time-specific events like livestreams or virtual meetings, you can restrict availability of resources to a specific number of days before and/or after the date of the performance product. Celebrity Series of Boston uses this model, in which ticket buyers can watch the event live as well as watch the recording for three more days.
Membership: A membership model extends access to a specific group of people, such as SFJAZZ's members-only Fridays at Five concerts.
Access via code: If you decide to require a code to access the product, consider restricting that code so it can't be shared with others who haven't purchased a 'ticket.'
Remember that it's important to message any restrictions to your customers in clear terms. Learning about limitations like these after a purchase can create confusion or, even worse, resentment. Transparency is key, especially if your audiences are new to these kinds of digital experiences.
---
Communicate and promote
Digital experiences are new for many organizations, but recent research shows that by June of this year, more than 50% of existing cultural consumers had already engaged with an organization in the virtual space. Keep in mind that in seeking your audience's attention, you're not just competing with experiences in your geographic area — you're competing with experiences around the world. At the same time, you have two advantages. One is the opportunity to reach a brand-new audience in new geographic territory. The other is the loyalty of your existing customers and patrons, many of whom will be eager to support you. Both require their own targeting and messaging, and have the potential to extend to reach during this time.
---
Make it easy for patrons
You want your patrons to have a seamless experience in the virtual space, just as you would want for their experience in your venue. Channel the same spirit in which you would offer transportation directions and parking information for an in-person visit, and make it easy for them to access the digital experience that they have purchased. For example, consider including a direct link to the purchased digital performance in the email confirmation and on the receipt page. Set up automated reminder emails with essential information that your customers will appreciate, and schedule them to go out before the event begins, before the viewing window ends, or at other key times.
---
Manage traffic
Don't make the mistake of thinking that you only have to think about website traffic for in-person blockbusters. Your customers may be longing to connect with the experiences you have to offer, so consider the traffic for your on-sale as well as the item itself, if you're offering a virtual experience that people will be accessing all at once. Evaluate the number of customers that have purchased a product and the time they will be accessing the content. Just like you would with major on-sale events, you can manage that additional load on your site using a virtual waiting room. Encourage your customers to log in early to give themselves more time to relax before their virtual experience begins, just as you would encourage them to arrive early for an in-person event.
---
Bonus: Review and refine
Sometimes the easiest way to start down the road of digital experiences is just that: to start. Start small if that helps. After your first foray, review the audience response as well as internal procedures. What went well, and what do you want to do differently? From that point, you can refine your plans and expand if desired.
As you get your feet under you, remember that the virtual experience itself is an important part of your customers' overall relationship with you. To grow engagement over time, it's important to be able to track this specific audience segment. That will allow you to tailor your interactions with them and build a relationship that in turn will help you build your program further.
While the coronavirus has put physical distance between us, arts and culture still hold the ability to bring us all together—in ways perhaps we hadn't even imagined previously. These challenging times have brought forth a wealth of creativity that is an opportunity to maintain and build our connections with culture.
Tessitura Network provides a robust platform to unify ticketing, fundraising, digital, and more to power arts and cultural organizations. Tessitura Network is a proud sponsor of Boot Camp 2020.